Did you know? – Amélie Special
Are you an Amélie aficionado? Here's a miscellaneous selection of Amélie-related facts that may be useful, or just interesting to know.
Grab a cuppa, or something stronger, and enjoy 🙂
MOVING TO FRANCE? AMELIE LES BAINS MAKES IT EASY!
Worried about moving to France and being faced with the infamous French bureaucracy ?
Amélie-les-Bains is working to make a move to this beautiful town easier than you may think.
Contact the Mairie (04 68 39 00 24) for details on drop-in sessions at the town hall for English speakers, helping you through the intricacies of French administration.
Run by Ian, who relocated to Amélie from Bristol four years ago, and has been through it all himself (buying a house, applying for a residency permit, re-registering the car, entering the health system, launching self-employment, etc. etc. etc.), you are very welcome to drop by (even if you've already been here a very long time !)
Find out too about schools and creches, the different sporting and cultural groups you can join, work, leisure, internet connection – you name it, Ian knows it….and if he doesn't, you can be sure that he knows a man who can!
Je t'aime à la (micro) folie!
Have you heard of the micro-folie programme?
Architecturally speaking, a 'folie' is a building constructed mainly for decoration, but whose appearance could suggest some other purpose.
Inspired by the 26 folies, made of metal and painted bright red in the Villette park in Paris, the national micro-folie programme, in collaboration with a dozen French museums, is a digital museum and space for informal educational activities.
So what?
Well, here's what: Amélie les Bains have their own micro-folie. The Amélie FabLab is a virtual reality area with digital printer, digital sewing machine, T shirt press… and access to all the culture you can drink in.
It's also fun, convivial, educational and, best of all, FREE!
Develop your creativity and pop in to the Tourist Office or Mairie to find out more.[/vc_column_text]

Amélie-les-Bains has strong Catalan roots. How good is your Catalan ?
1 l'aigüa
2 El riu / la rivera
3 Les fonts
4 la muntanya
5 l'eglesia
6 la fortalesa
7 el senter
8 el mercat
9 la rosquilla
10 el matxo
a church
b path
c river
d mule
e mountain
f market
g spring, source
h fortress
I water
j doughnut
ANSWERS (But don't look until you've had a go. I'm watching you!)
1i 2c 3g 4e 5a 6 h 7b 8f 9j 10d
—————————-
Voie Verte Cycle Path
Hills? What hills?
Hire an electric bike at the tourist office and head up into the mountains. With a little bit of help from your electric friend, you won't feel a thing – and if you want to feel the burn, just turn off the electricity!
The Voie Verte network of cycle tracks offers you off-road or quiet road rides of every level, allowing you to explore for miles and miles.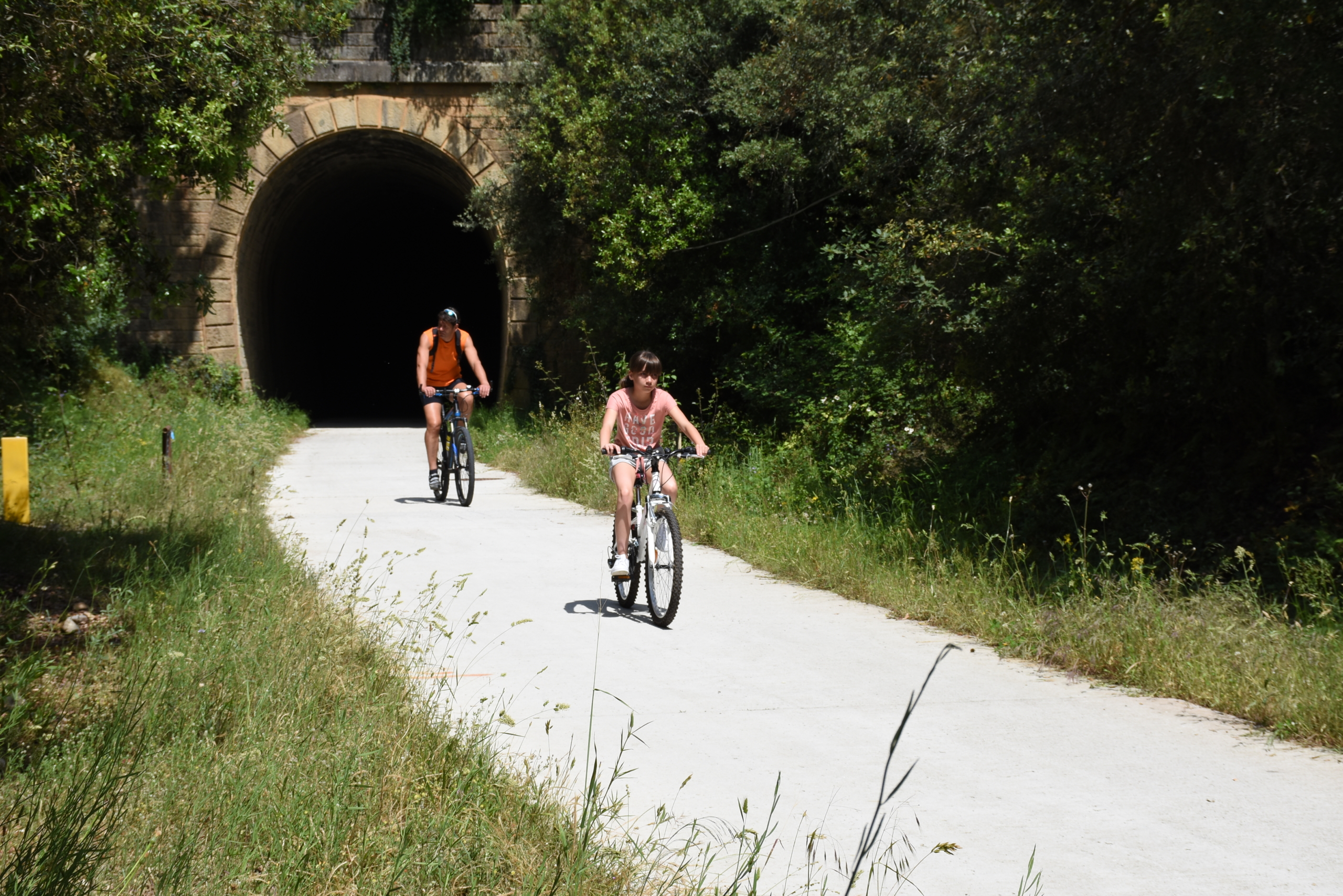 Lest we forget
Dr Jospeph Isidore Jean Bouix was mayor of Amélie from 1919 to 1941. Member of the Maquis (French Resistance), he was captured and imprisoned as a 'personalité-ôtage' (political prisoner used as a hostage) and then deported to Neuengamme concentration camps in Northern Germany.
He never made it back to Amélie.
The road up to Palalda from Amélie is named after him.
Station verte
Amélie is proud to have been designated a 'station verte', thanks to its rich history, wide choice of open-air activities and a municipal team that prioritises environmental protection and the enjoyment of Amélie's natural assets.
This tourism standard was set up in 1964 to reward destinations offering stays promoting nature, sustainability and respect for the environment.
Other 'stations vertes' in the 66 are Vernet les Bains and Vinça.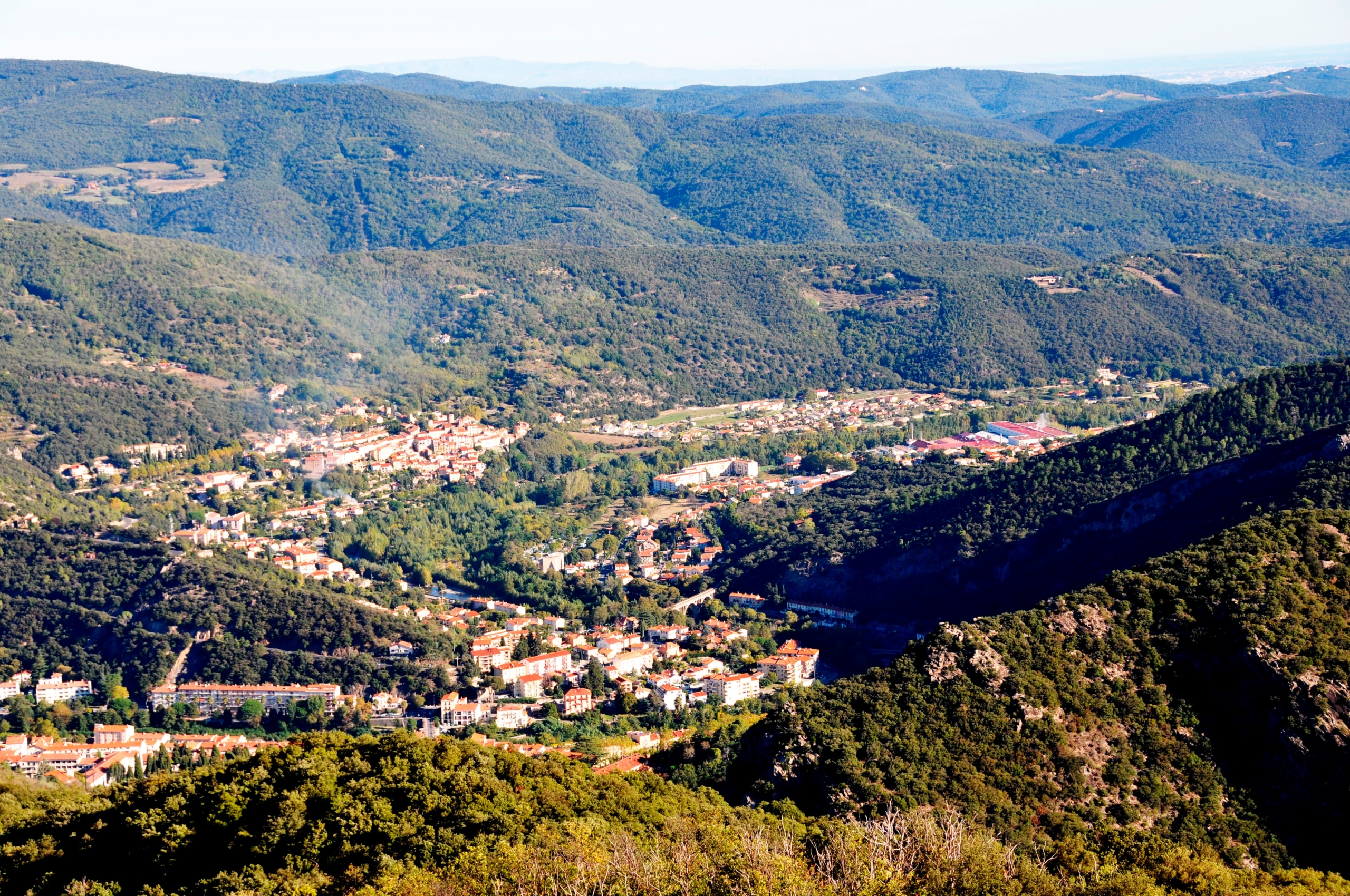 Ancient Rugby with la Soule
Amélie has always had a reputation for its originality and it's only in recent years that the fascinating Fête de la Soule disappeared off the streets.
The 'soule' itself was usually a heavy, stitched and stuffed cow or pig's bladder stuffed with straw. Some might even have woollen pompons.

This ancient ball game festival was played between local village teams at the chateau but the original game was played on a pitch which varied in length from a couple of streets to the distance between two villages.
The curé would start the game by throwing the 'soule' from the church bell tower. Hundreds of people might join in. The aim was to take the ball the length of the designated pitch and flatten it at the entry to the opponent's village.
Rivalry, and the settling of personal disputes during the game, was such that it often became quite violent and was in fact banned in the 14th century.
As featured in POL N°69 (spring 2021)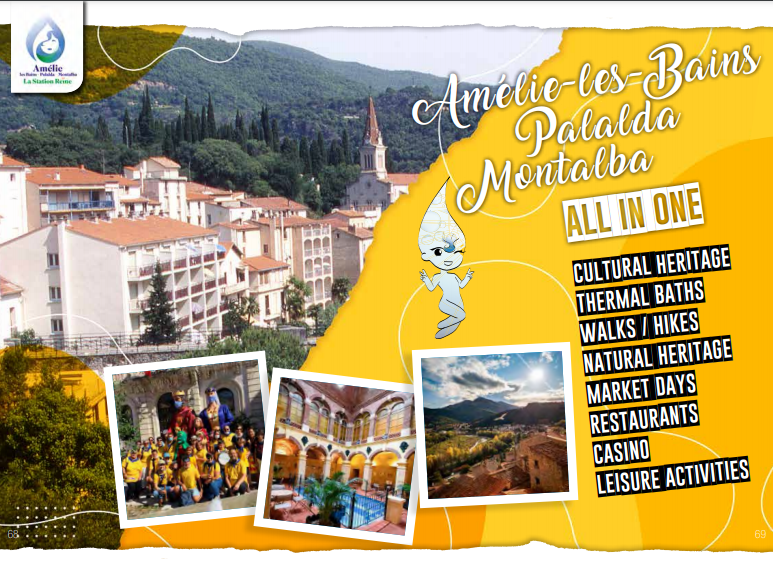 [/vc_column][/vc_row]