Save Perpignan – Stansted winter flights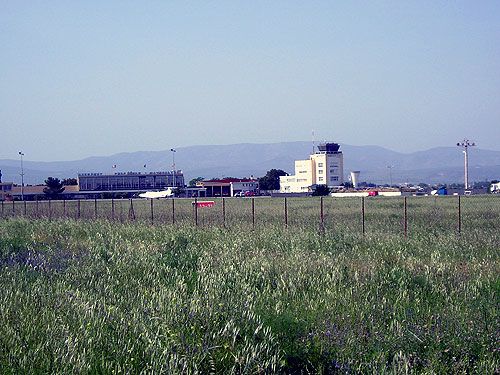 Ryanair have warned Perpignan airport that they may not operate the Perpignan – London Stansted service for next winter season (last week of October 2015 to last week of March 2016). This will mean that over the 22 week period, 66 flights (3 flights/week) for a potential 18 500 people will not take place, a blow for the winter economy of the P-O, the ski resorts and for tourists, commuters and residents alike.
Perpignan airport is hoping to put pressure on Ryanair to keep up these flights by showing that there is demand. To do that it is important that as many people as possible send a short, (or long if you feel the need to vent!
), email to Dimitri Sindres, Development Manager of Carcassonne & Perpignan Airports on dimitri.sindres@transdev.com stating the importance of continuing these flights, (and of course, of introducing others).
The airport continues to work hard to implement flights to the north of England in the future, but losing these flights to London would be a great blow to travellers to and from the South. Your emails will be compiled in a dossier and shared with Ryanair.
If you're shaking your heads and muttering 'waste of time'….you could be right. But it can't do any harm to try. The local community needs to support the local airport if we don't want to run the risk of losing other flights and eventually the whole airport in the future, along with the important revenue it brings into the region.
Send as many separate emails as possible (from different people of course!) and please share this link around FB pages, forums and friends in order to get as much support as possible for this fight.
If you have any other advice, useful contacts (eg English press who may take up the cause), or ideas of ways to show how important this route is for the region in winter, please contact Kate or Dimitri.
MERCI!