Join Marian Thornley every week as she shares the ups and downs of her move to, and life in Céret
How not to move to France
I had been plotting to escape the Cumbrian weather for years. In between working I'd spent many hours on my computer, searching the world for (a) a better climate, (b) somewhere not generally war-torn and (c) cheap.

For his part, my husband favoured Spain, but I thought, stupidly as it turned out, that it would be easier to learn French, seeing as I had studied it (sort of) at school. We both finished work and found a bus service that took cyclists down through France, dropped them off at various locations and picked them up again a week or so later. Our plan was that we wouldn't be coming back.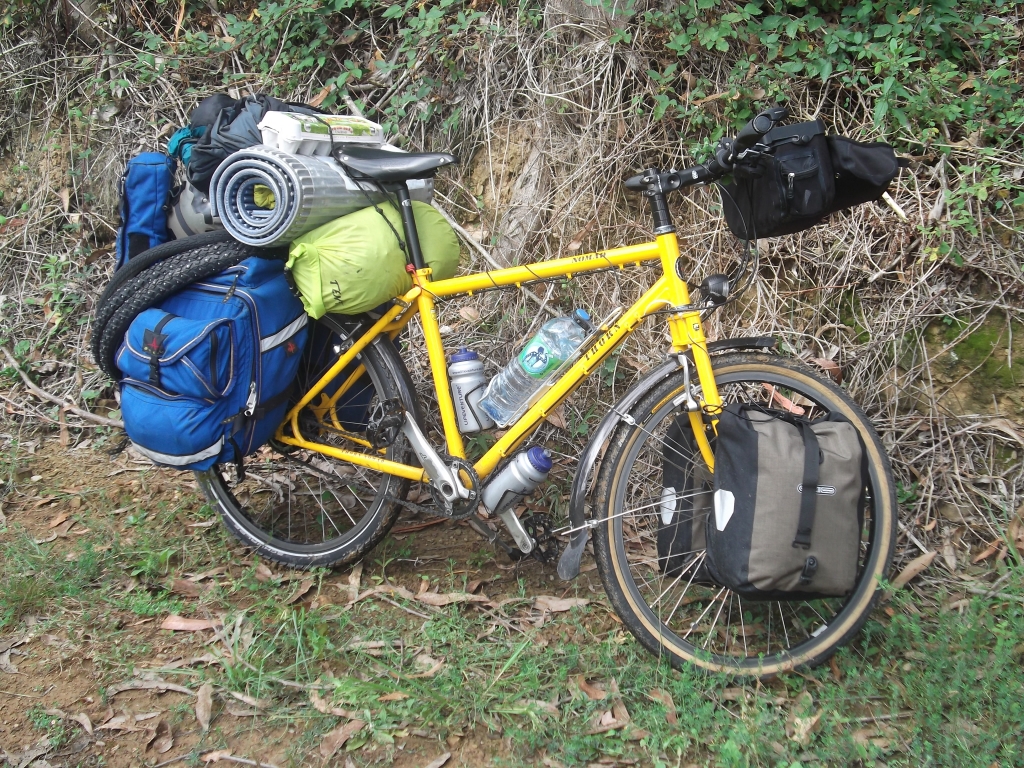 Bill's idea was that we would get off near the southern tip of France, near Perpignan and spend as long as we liked cycling back to the UK. My idea was that we would get off near Perpignan and find a house to buy.
It was June 2007 and the first part of our adventure was to cycle from our tiny cottage in Bowness-on-Windermere over the Pennines to Middlesborough, where we would pick up the bus. The heavens opened on those three days, and all I can recall of that journey was getting off my bike and waddling like an arthritic duck into our B&B, too wet and frozen to even speak to the landlady.
The bus journey to the south of France took 24 hours and on the way we befriended another cyclist who told us that the more mountains you cycled up the more addicted you (he) became. I was already quite daunted by the prospect of cycling around the French Pyrenees as up until then we'd only had a couple of practice runs around the Lake District, so this conversation did not help my feeling of impending doom.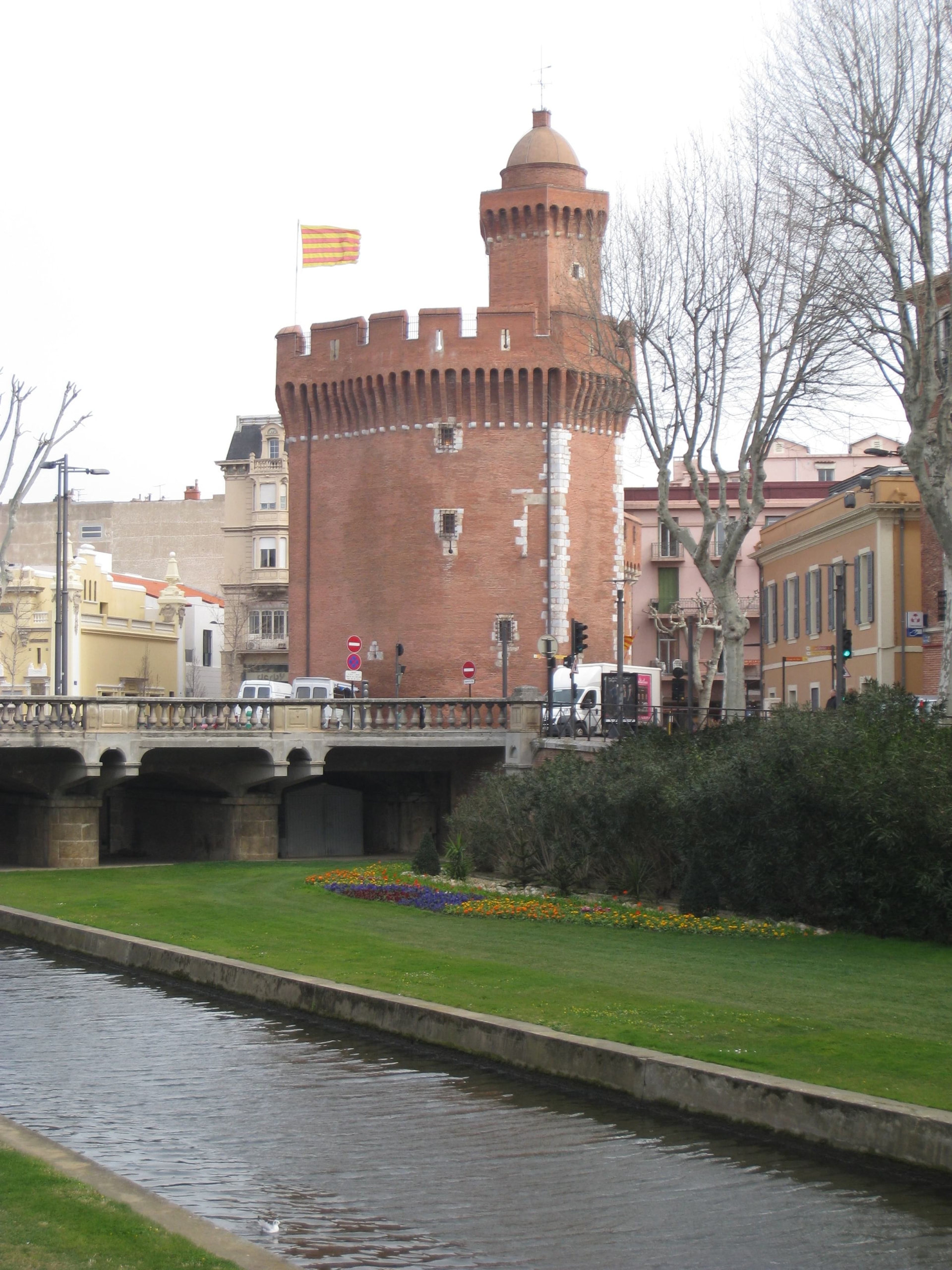 The bus stopped in a lay-by near Perpignan to allow us to pull off our bikes and I watched it disappear into the distance rather nervously.
Luckily, the weather was a great deal warmer than it had been in England and there were some small local roads we could follow towards the coast. Excited to be setting out on our adventure we turned our handlebars in the direction of Argeles and spent our first night at a campsite near the sea.

At the campsite shop, with my croissants and cheese I picked up an English newspaper and was shocked to see pictures of London engulfed by black clouds, almost as if the sun had been blotted out. How right we had been to get out and find some sunshine, not to mention the croissants and plentiful supplies of red wine. We felt very smug.
After a couple of days relaxing in Argeles we followed the coastline south and found ourselves blinking in the bright light of Collioure. It was the most beautiful place I'd ever seen, and I lingered longingly near an estate agent's window. I knew that Bill hankered for a bit of land, enough for a few animals and lots of vegetables, something we couldn't afford in England, certainly not in the Lake District. But it soon became plain that Collioure, beautiful as it was, was also far too expensive and land hard to come by. "Head inland, go to Ceret," the agent advised.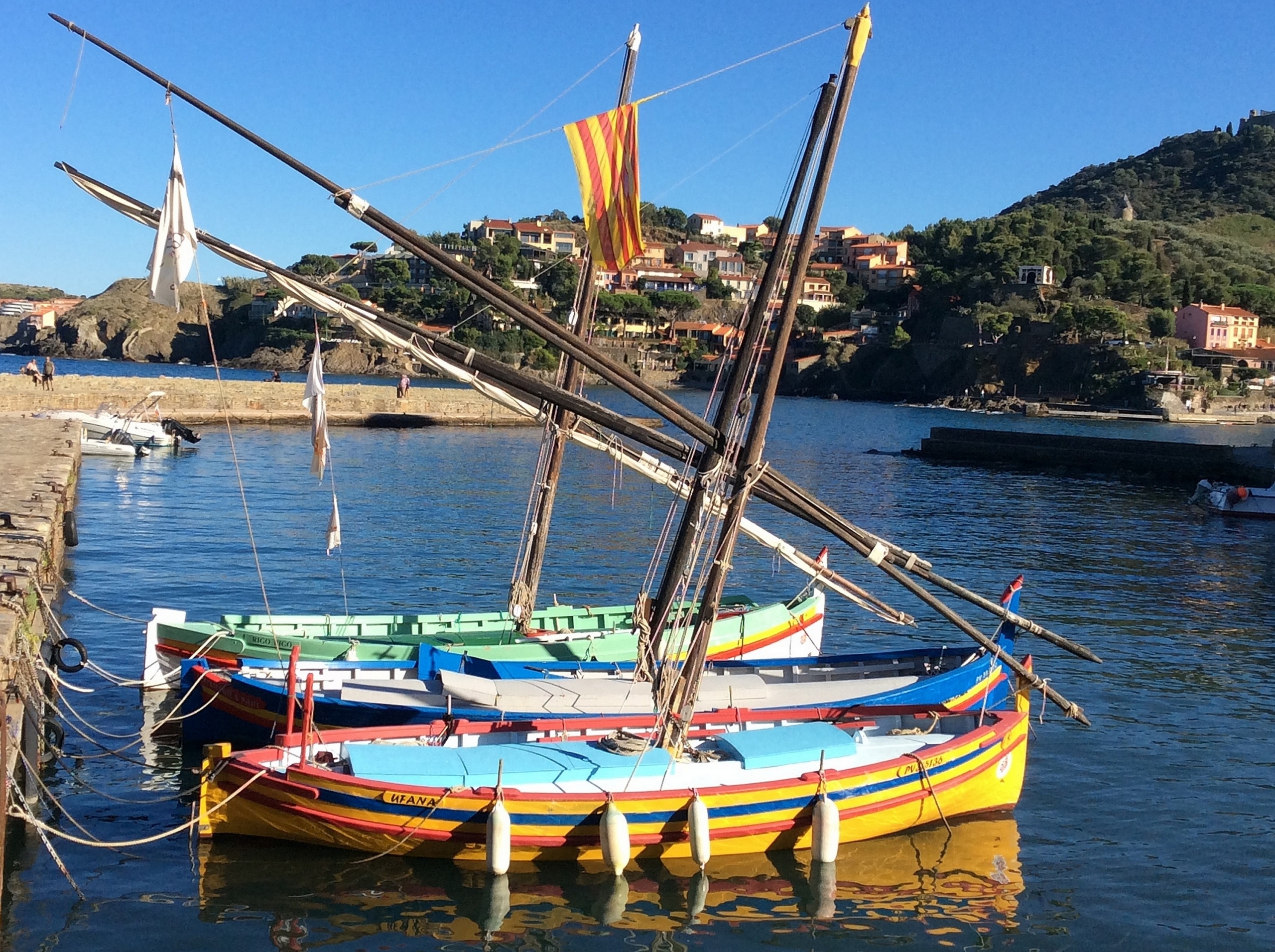 So it was that a couple of days later we cycled into Ceret town centre and collapsed onto a bench outside the Mairie in the shade of the huge London plane trees. "Might as well look in the estate agents' windows," I suggested hopefully. The heat must have gone to Bill's head as he agreed.
The estate agent welcomed us with open arms and it wasn't long before she was driving us around the area, taking us to some of the properties on her books. We pulled up outside Mas Pallagourdi. "Do you like a challenge?" she asked. Red rag to a bull?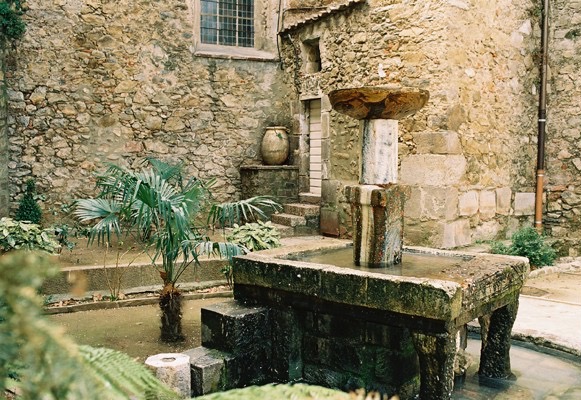 The interior of the mas was largely in darkness and I had a vague impression of lots of rooms, lots of holes in floors and half built walls. It seemed derelict but it was impossible to see enough to be really sure. There was a small patch of lawn at the front of the house, but beyond this it was impossible to walk around the land as it was totally overgrown. The place had 6 acres, the agent informed us. Goodness! That would be plenty! But it was the exterior of the stone-built house that we fell in love with. Mellow stone walls, ancient vines twisting around windows complete with blue shutters, what was there not to love?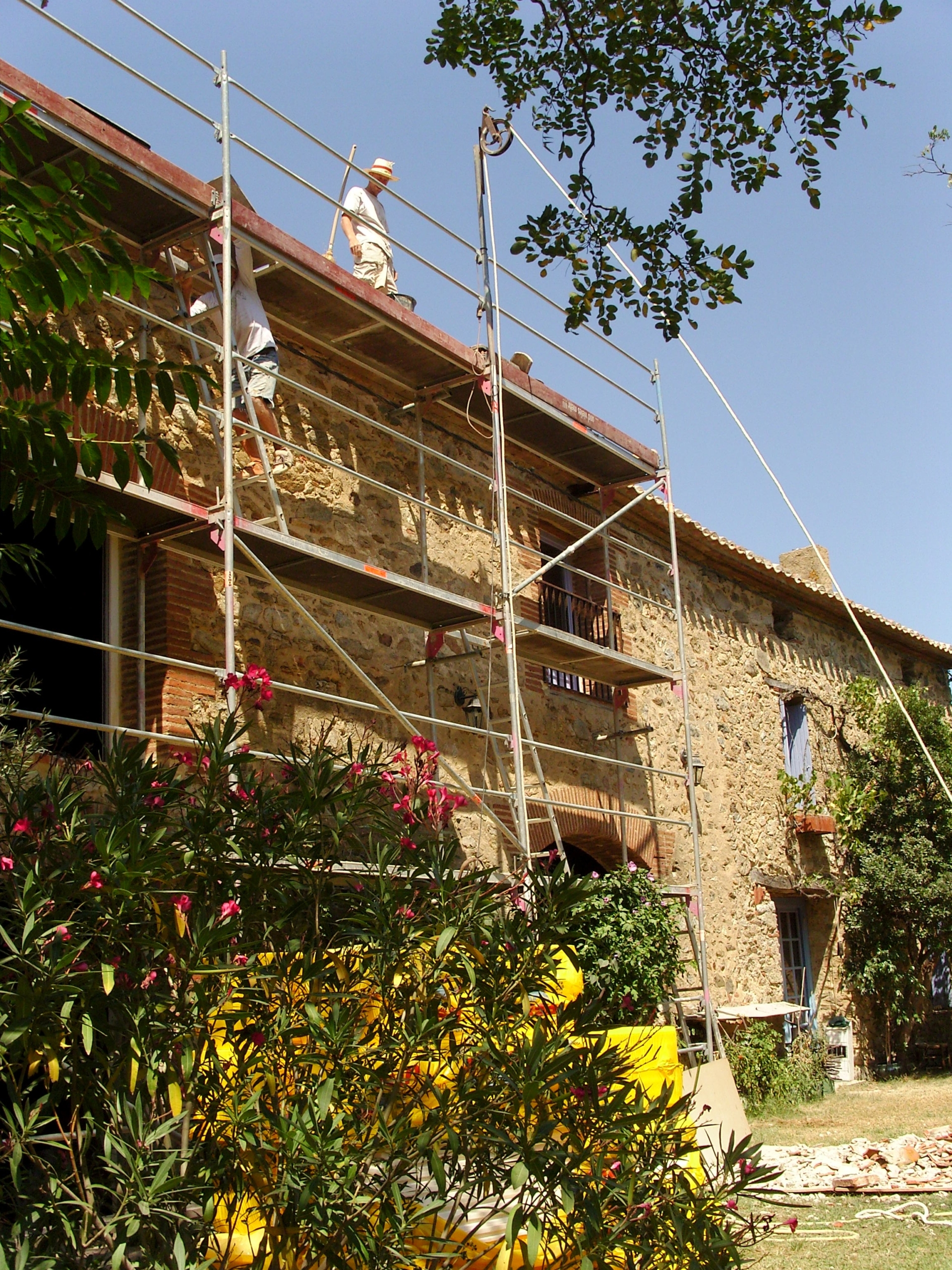 At the time, I was mid-way through a yoga teacher training course and had been hoping we would find somewhere where I could run yoga retreats. While walking around the dark interior of Mas Pallagourdi I had noticed a large room on the first floor, a room we later discovered had been the granary. The floorboards were rotten, there was a huge hole next to a kind of warehouse-style door that looked over the garden and to the Alberes beyond. But it oozed character and I thought it would make an ideal yoga studio. We returned to our tent in the municipal carpark outside Ceret, bought a bottle of wine and had a war meeting.
"It's lovely," I said.
"But how are we going to afford it? It's three times what we had planned on spending," Bill replied.
"Yah," I said.
With no more thought or reflection than that we took the biggest decision of our lives. In England, people do not generally buy houses without searches or at least being able to see the interior, let alone move to another country where they cannot speak the language. But we had fallen in love and the next day, without a murmur and with the estate agent standing over us, we signed the paperwork.

Only afterwards did we seriously consider where the money was going to come from.
The first thing would be to go home and sell our cottage in Bowness, and then to scrape, borrow and beg the rest. We asked the owner if he would mind if, assuming we managed this major feat, he would let us rent part of the house until it became ours. He readily agreed, we put our bikes in a part of the mas that was crammed with old rubbish, and we parted with a handshake.