Les Pritchard's in Port Vendres
By Ellen Turner Hall
Les Pritchard's – Eric and Sabine – have brought their all-singing, all-dancing follies to the new Galerie du pavillon des arts behind the obelisk in Port Vendres. In their most recent paintings and sculptures they direct their special brand of comic exaggeration to evoke our collective anxiety in the face of Covid-19.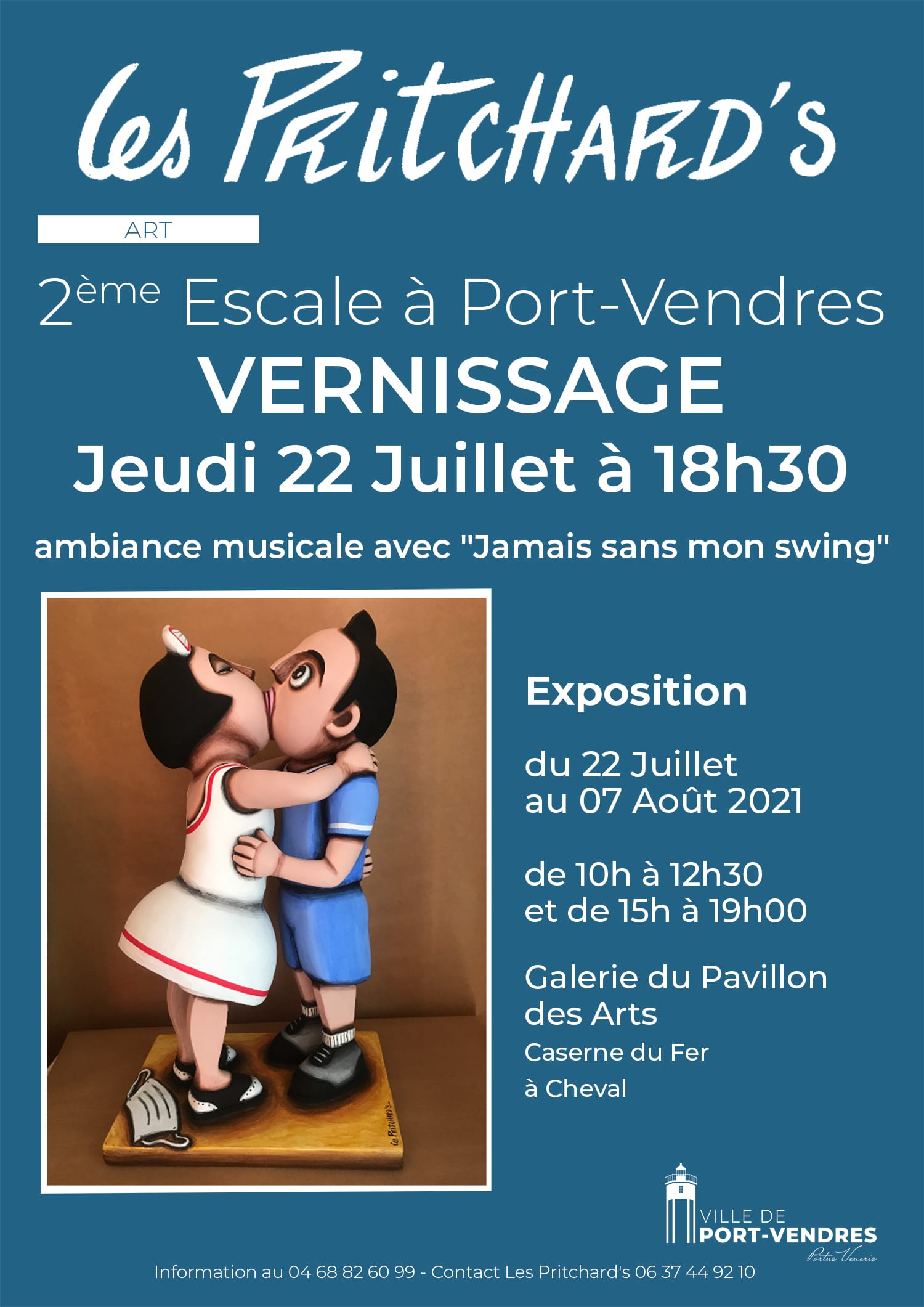 In Merci soignants, two orderlies bear an exhausted nurse on a stretcher while she waves a SOS flag. In Le vaccin an giant needle dwarfs a couple waiting to get their shot while a woman raises her eyes to heaven as she receives her injection.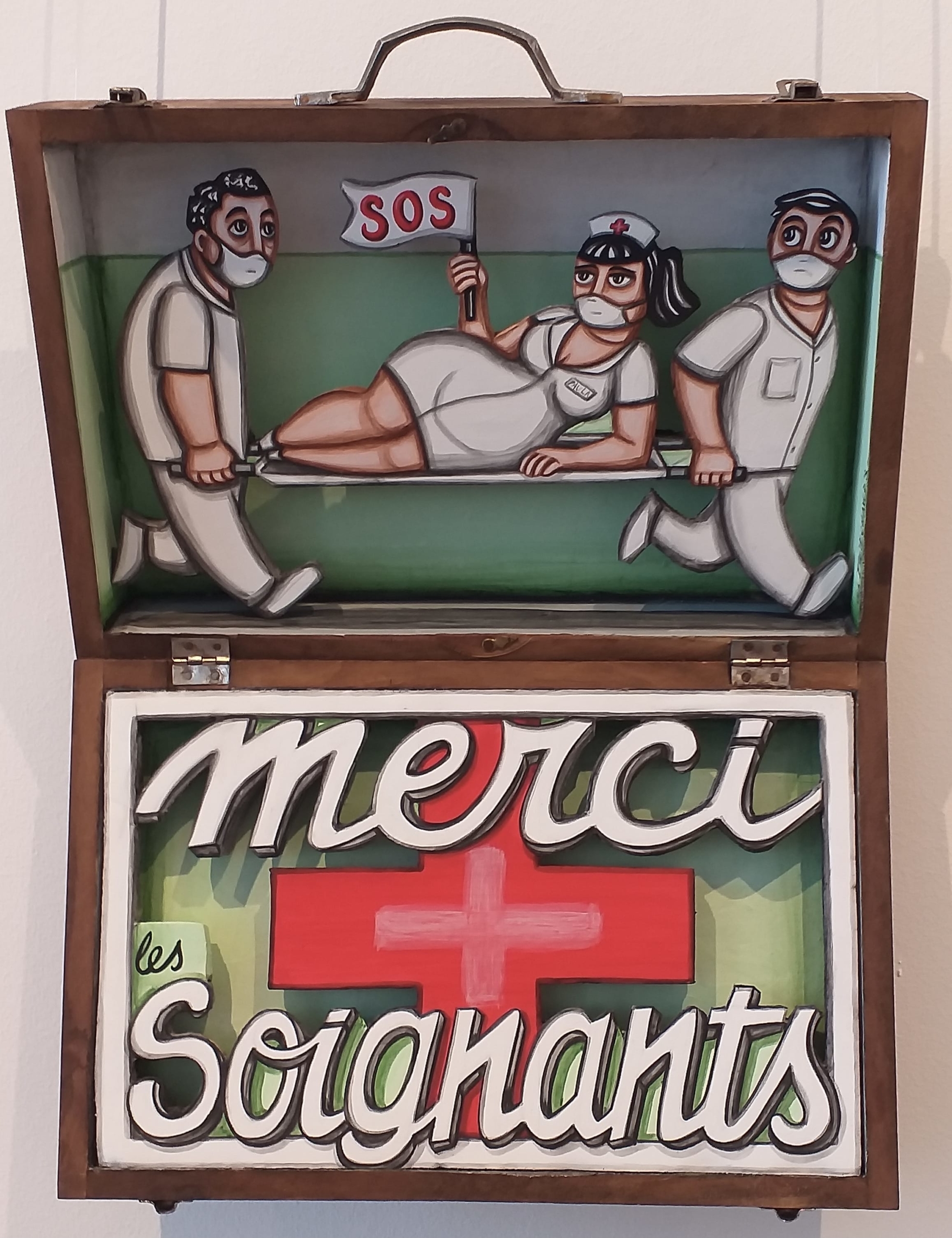 In Meme pas peur (not even scared) – a masked cowboy protects himself with pistols.
Les Pritchard's usual frivolity and fantasy is present in such works as La douche à l'italien – with spaghetti issuing from surprising sources.
Their life-long love affair with popular music and icons such as Charles Trenet and Josephine Baker has inspired Le fou chantant and Jazz in Paris whose precarious stacks of multiple frames are an homage to Paris nightlife.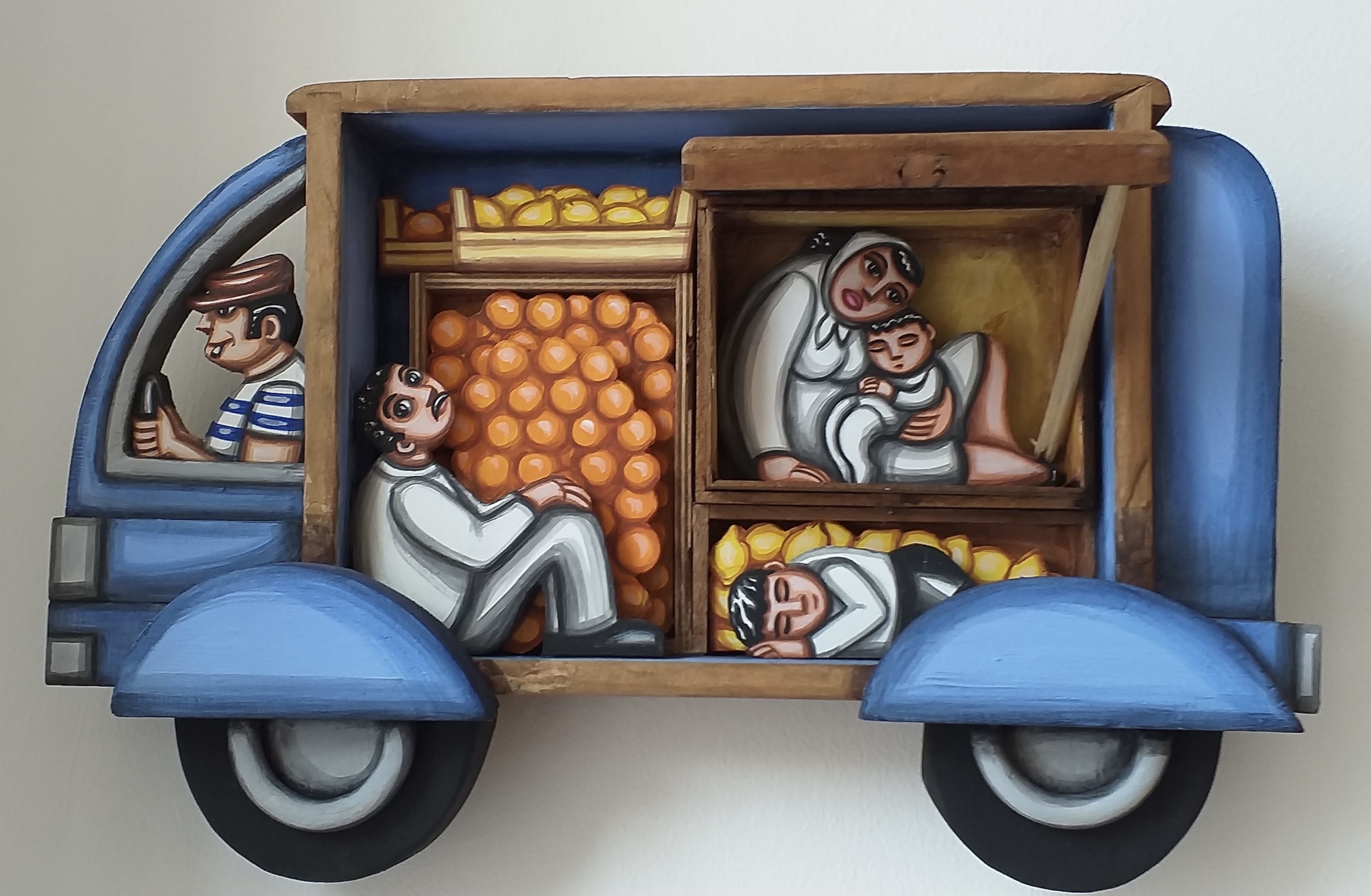 After the mirth, two heartbreaking works demonstrate les Pritchard's sympathy for those who are forgotten or rejected by society: the forlorn little match girl and Les clandestins packed in the back of a van like just another crate of oranges or lemons.
Les Pritchard's know how to touch our emotions. Fear, joy, sympathy and more…
---
The exposition is open from 22 July to 7 August, 10-12h30 and 15-19h00.
For details: 04.68.82.60.99