What's the speed limit again?
Well, you'd be forgiven for asking this question as in fact, whether a département is limited to 80km/h or 90km/h is now up to the département itself.
Following the nationwide speed limit reduction back in July 2018, motorists across France have been struggling to change their habits to remain within the law.
The initial reduction was aimed at improving road security but in fact, in our region at least, road accident mortality has doubled.
Now, not 1 year on, Premier Ministre, Edouard Philippe has approved a decision that will allow prefects and département presidents to set this authorized speed limit themselves, or not!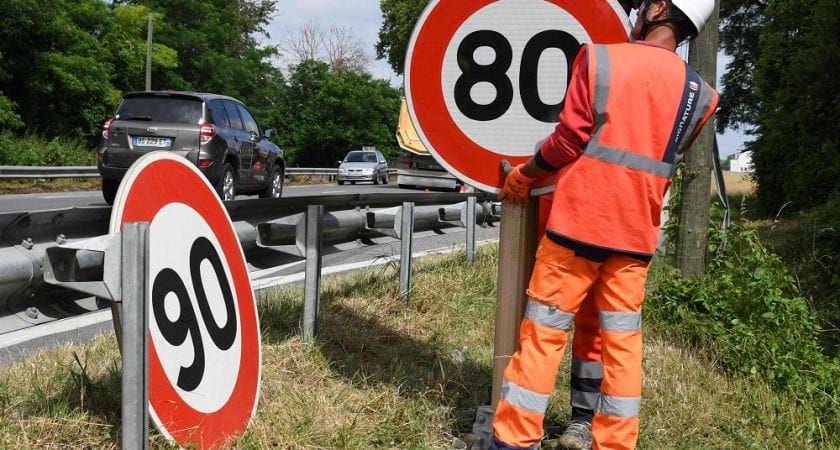 Changes in the P-O?
P-O Président, Hermeline Malherbe, calls the decision an irresponsible U-turn, stating that, "After having decided to move to 80 km/h without consultation… the government is now abandoning the departments."
Under the current law (since July 2018), roads with a central concrete partition remain limited to 90km/h.
So, rather than undoing all the changes that have already been implemented, the P-O will instead undertake a series of road improvements, installing partitions where appropriate to allow drivers to return to 90km/h.
Simple?
Well, no, not really! Even if you get your head around the changes coming to the P-O, other départements in France may have decided something different!
The following départements have voted to scrap the 80km/h speed limit completely, although nothing has been formalised yet, so better air on the side of caution!
Ain
Allier
Alpes-Maritimes
Ardèche
Aube
Aude
Aveyron
Bas-Rhin
Calvados
Charente
Corrèze
Côte-d'Or
Côtes-d'Armor
Creuse
Deux-Sèvres
Dordogne
Drôme
Essonne
Finistère
Gers
Haut-Rhin
Haute-Garonne
Haute-Loire
Haute-Marne
Haute-Savoie
Hautes-Alpes
Hautes-Pyrènèes
Hèrault
Ille-et-Vilaine
Indre
Isère
Loir-et-Cher
Loire
Loiret
Maine-et-Loire
Mayenne
Meuse
Moselle
Nièvre
Nord
Oise
Orne
Puy-de-Dôme
Pyrènèes-Atlantiques
Sarthe
Seine-et-Marne
Tarn
Tarn-et-Garonne
Vendèe
Vienne
Vosges
Yonne
Yvelines