Choosing Your Electric Bike
Covid-19 has left us all feeling discombobulated!
Public transport can leave us feeling vulnerable, walking is great but limited for longer distances, ordinary bikes are fab for the fit who don't mind a hill or two… but for the rest of us, the ups and downs of this fabulous region can be a little challenging!
E-bikes are economical, ecological and accessible to all fitness levels, allowing you to put in as much, or as little, effort as you wish – and such fun on the many safe and dedicated bike tracks around the P-O!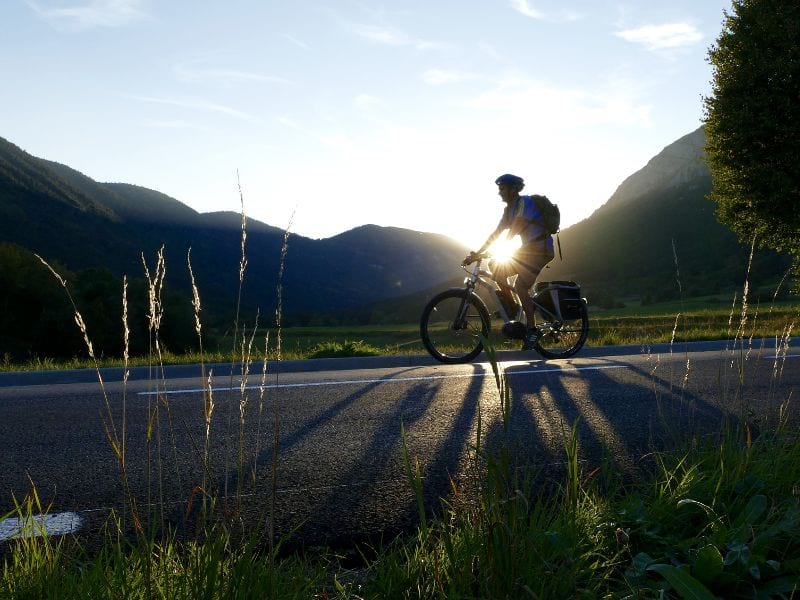 Your questions about electric bikes to the experts
Q. Whats the difference between 'electric assistance bikes' and 'electric bikes'
A. There are several different kinds of electric bikes, but the ones we are discussing today are the most popular 'Vélos à Assistance Électrique'(VAE), which have a motor that kicks in when you turn the pedals.
They assist the rider, a lot or a little, depending on the setting, and always in proportion with the pedalling effort. Safe and easy to handle, (especially for beginners), the less power used, the longer the battery lasts.
Cheaper electric bikes, unlike VAE, provide a set amount of power regardless of the terrain or your pedalling effort, use the battery up more quickly and can be unnerving, shooting forward on a small pedal stroke. Try both, you will be amazed at the difference!
Q. What's the price range and what do you get for spending more?
A. Expect to pay 1,600 € to 4,200 € for a good quality VAE. Of course, as with most things, the sky's the limit but higher end bikes will generally feature improved suspension, frame materials and brakes.
Q. Are they speed limited?
A. Yes. Motor power limited to 250 watts and top speed to 25 kph in order to still be classed as a bicycle. Most times when you exceed 25 kph, you're going downhill do you don't need the motor anyway as you pedal normally.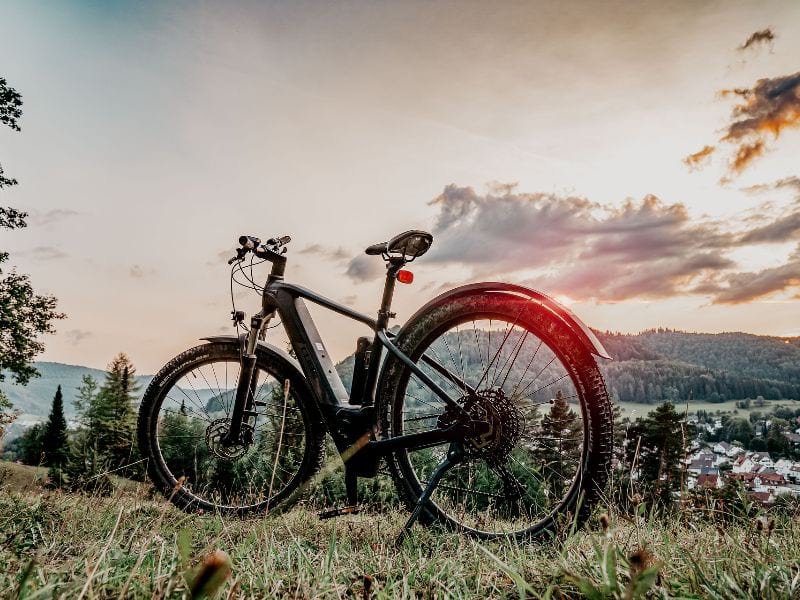 Q. Town bike or a mountain bike?
A. It depends if you want to ride off road. Mountain bikes will cost more for an equal model than a town bike as they generally have front (and maybe rear) suspension.
If you're only riding roads and cycle tracks, wider, stickier mountain bike tyres will slow you down. This makes pedalling harder and will tend to use up more battery.
Q. What about folding bikes?
A. There are plenty of these around and they are useful if you need to put your bike in the boot or store in a small space but be prepared to accept a compromise. Small wheels don't handle the bumps as well and can be less stable to ride. Constant folding/unfolding can cause problems with the framework and motor.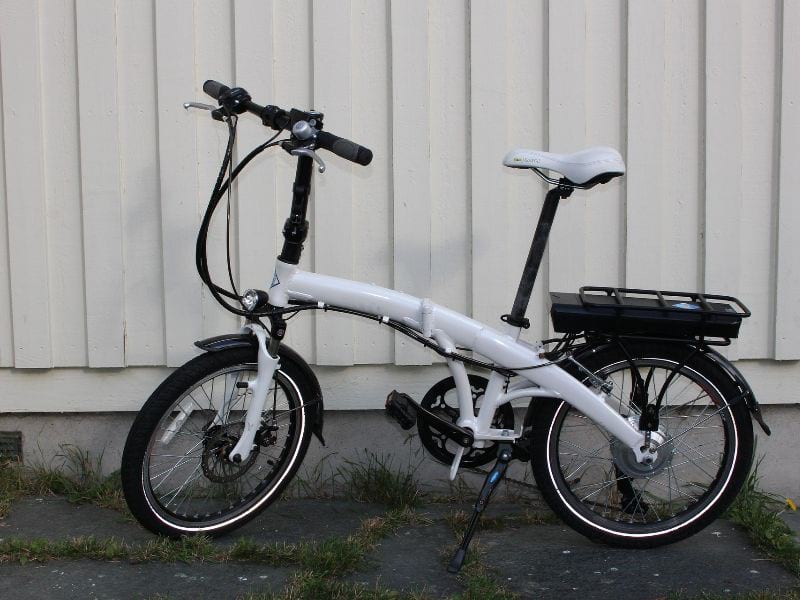 Q. How heavy are they?
A. Average normal bike: 13 to 17kg
Average electric bike: 18 to 30 kg
If you expect to be carrying your bike up steps or longer distances, it's worth paying more for a lighter frame.
Q. How far can you ride?
A. Most batteries will be between 400Wh and 600Wh and allow for 60-100km of easy road riding. Remember that the ebike is a combination of your effort (which can be as much or as little as you choose) and the motor assistance. The more you pedal, the less you use the electricity, the longer it lasts. Learn to use the settings efficiently (for example save the motor for hills and big climbs).
Bonne route!