Covid 19 Update with CSF Languedoc
CSF Languedoc share the latest information on the sanitary situation in our area.
Taken from verified government sources, their bulletins are a fountain of knowledge during these uncertain times – big thank you to CSF Languedoc!
Read their previous reports here.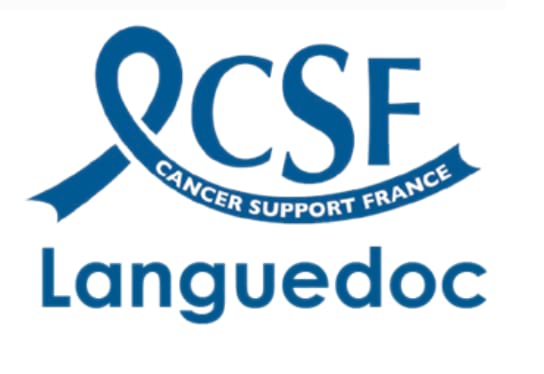 ---
Welcome to our forty-fourth bulletin during the Coronavirus epidemic.
In this bulletin we summarise :
The current travel rules between France and the rest of the world
Attestation d'Accueil
Travelling between France and the rest of the world
From 9 June onwards, tourist traffic between France and foreign countries has reopened under procedures which vary depending on the health situation in the other country and the vaccination status of travellers.
Countries have been classified based on health indicators. The country lists are liable to be adjusted depending on changes in their epidemic situations.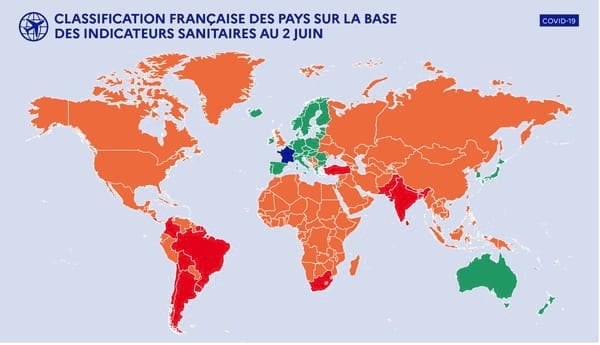 « Green » countries: no active circulation of the virus, no variants of concern identified- EU, Australia, South Korea, Israel, Japan, Lebanon, New Zealand, Singapore.
« Red» countries: active circulation of the virus, presence of variants of concern- Argentina, Bahrein, Bangladesh, Bolivia, Brazil, Chile, Colombia, Costa Rica, India, Nepal, Pakistan, South Africa, Sri Lanka, Surinam, Turkey, Uruguay.
You are strongly advised not to travel to "red" countries.
"Amber" countries: active circulation of the virus in controlled proportions, without the spread of variants of concern. All countries not listed by name in the "red" or "green" lists.
The United Kingdom is currently in the "Amber" category.
France is in the UK's "Amber" category.
Travellers wishing to leave France must find out in advance about any restrictions imposed by the destination countries (find out more here.
You can find information about quarantine requirements when arriving in the UK here. Requirements may vary between England, Wales, Scotland and N. Ireland.
Summary of Travel Rules to and from Amber Countries

The indicative list of compelling reasons is indicated on the downloadable certificate to leave Metropolitan France.
Find out more here.
Attestation d'Accueil
British Citizens do not need an attestation d'accueil to visit France.
The "attestation d'accueil" is neither new nor Brexit-related. It has been in place for some time and it only concerns visitors from specified countries who are required to obtain a short-stay visa (Schengen Visa Type C) to visit countries in the Schengen area (of which France is part). The "attestation d'accueil" is needed at the time of applying for the short-stay visa. The complete list of countries concerned can be found here.
Under the Withdrawal Agreement, visitors from the United Kingdom are not required to have a short-term visa to visit France (or any Schengen country). This is also the case for visitors from the United States and from other OECD countries. The complete list of OECD countries can be found here.
Here is the relevant text from the French government's own Brexit website:
« Les ressortissants britanniques qui ne disposent pas du statut de résident dans un État membre de l'Union européenne et qui souhaitent se rendre en France pour un court séjour ou qui sont en transit vers un autre État membre ou de l'espace Schengen n'ont pas besoin de visa ».
(Translation: British nationals who do not have residency status in a Member State of the European Union and who wish to travel to France for a short stay or who are in transit to another Member State or the Schengen area do not need a visa.)
Since the "attestation d'accueil" is only required when applying for a short-stay visa, it does not apply to visitors from the UK.
Belt and braces
In an article in "The Connexion", French lawyers (avocats) Sarah Cahnoun from Cannes and Haywood Wise from Paris say this 30€ document ("attestation d'accueil") is only required as part of the visa process for visitors of nationalities needing short-term visas to visit France (see first paragraph above). This does not include UK nationals. However, Sarah Cahnoun said, to be careful, hosts may send their UK visitor a signed document attesting that they will be staying with them at their address from such a date to such a date, accompanied by a photocopy of their passport to identify themselves.
Cancer Support France-Languedoc (CSF-L), Covid-19 response
CSF-L continues to support Anglophones touched by cancer in the Hérault and Aveyron, as well as extending support to people touched by Covid-19 during the crisis. In line with guidance, this is done at distance. Our Helpline can be reached on 04 67 44 87 06. (This is a voicemail service and we aim to return calls within 24 hours of a message being left).
If there is information you would like to share with others, please contact us using our email address: feedback.csflanguedoc@gmail.com
We hope you stay safe and well.
CSF-Languedoc