Free entertainment during lockdown
Here's our roundup of accessible free entertainment during lockdown in France. You won't have time to be bored!
We're all cooped up at home but there's still a whole big world out there to discover. The brilliant thing is that many cultural institutions around the world are offering free access to music, films, art, opera and more so that we can enjoy some of the world's greatest cultural treasures without setting foot outside.
Film
For those without Netflix and Amazon Prime, Open Culture is an invaluable resource offering 1,150 films online for free including loads of classics and covering all genres with something for everyone including comedy, thrillers, westerns, silent films, documentaries and animation. Most are in English but some have subtitles in French if you fancy trying to improve your language skills at the same time.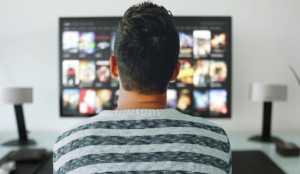 To search free films by genre, click on each link below:
Hitchcock, Film Noir, Horror & Thrillers
Architecture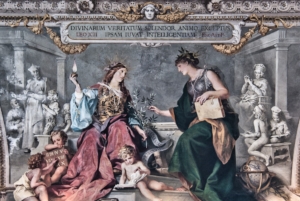 Have you always dreamed of visiting the Sistine Chapel? Well you can, without spending a penny. 360˚ virtual tours of many of the Vatican's rooms are online on the Vatican Museum website.
Not quite the same as a virtual tour but the architecture section on Google's Art and Culture archive is a rabbit's hole if you love buildings. You will find dozens of online exhibits and a section where you can zoom in on architectural icons to study the finer details,
Museums
Browse some of the innumerable treasures of the Louvre from the comfort of your armchair. There are virtual tours of its Egyptian Antiquities collection as well as the Galerie D'Apolon online. Or take a walk around the perimeter moat which protected Paris from attack in the 12th century.
Hop virtually over to the States where you can tour the Smythsonian National Museum of Natural History
Rembrandt fans can while away hours getting up close and personal with his works at Madrid's Museo Nacional Thyssen-Bornemisza's exhibition, Rembrandt and Portraiture in Amsterdam, 1590-1670.
Again, Google's Art and Culture archive has a whole range of online exhibits as well as close up images of over 200,000 works of art. You can study details of works by many of the world's greatest artists at close range.
Theatre
During lockdown take I, the National Theatre in the UK streamed live theatre productions on their YouTube channel. Although we haven't heard of any upcoming live streamed performances, you can test your knowledge with their series of theatre quizzes.
Musicals
Pandemic or no, the show must go on! Which is why Andrew Lloyd Webber is making his musicals available online during lockdown. Go to his YouTube channel The Shows Must Go On!, tune your voice and belt out all your favourites. Full shows are available on Fridays.
Nature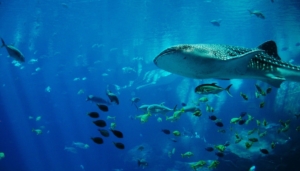 UK National Treasure, David Attenborough, has done it again, captivating the world with this interactive underwater journey which allows us to experience the sights and sound of Australia's Great Barrier Reef, one of the wonders of the natural world and the only living thing visible from space, as if we were swimming amongst the coral and fish. This is definitely the most eco-friendly way to visit the reef! Take the tour and see how far you can travel.
One for the kids, the New England Aquarium are screening live presentations on their Facebook page on Mondays, Wednesdays and Fridays (beware the time difference). There are also previous videos on their website and dedicated Youtube channel, with information about all your aquatic favourites from sharks and rays to turtles and penguins. There is also an activity section of projects and activities for families to try at home .
Music
If classical music is your thing, you have hours of pleasure at your fingertips with many orchestras offering digital performances for free online. Take a look at the Philharmonie Berlin's upcoming live-streamed concerts. Or have a listen to the Melbourne Symphony Orchestra which will be performing live on their YouTube channel with recordings if the time difference is problematic for you.
Literature
Project Gutenberg is an amazing resource for bookworms providing a library of 60,000 – yes, 60,000 – free books to download. Most of these are out of copyright classics although there are also some more modern titles. If you don't know which to tackle first, why not have a look at the BBC's Big Read list of 100 of the most-loved novels for inspiration or challenge yourself to read a French classic – in French.
French language and culture
If you're a Francophile, imposed confinement offers the perfect opportunity to brush up your French language skills. You'll find a huge library of resources right here on our site in the Language Learning section. Why not get stuck in with learning some vocabulary or testing your French in a fun way with our quizzes and jokes? Or learn about French/Catalan festivals and traditions.
If you know of any other free online cultural resources which might be of interest to others, please feel free to share them with us.
And if that's not enough to keep you busy, we've got loads more ideas of how to keep amused during quarantine in France.