Local Heroes head to UK for Masters Rugby League World Cup
Here at P-O Life, we LOVE a good news story, particularly when it involves our readers so we're delighted to shine the light on the very special achievements of Lee Farrall and the Ille sur Têt masters ruby league team, the Galia Tots 66.

The club
We all know that the Pyrénées-Orientales are steeped in rugby history. As well as the two iconic big name clubs, les Dragons Catalans and USAP, most towns and villages have their own thriving club, an invaluable community hub open to everyone, whether young or young at heart.
In Ille sur Têt, the Galia Tots 66 are a squad of 45 men, some of whom are perhaps younger in heart than in years, but all brimming with the passion and values for which the sport is loved.
The association, created back in 2010 and run by president, Stéphane Verne, brings together folk from all walks of life: doctors, civil servants, business owners, builders… who work hard to be their best, both on and off the pitch.
But more than local heros, the Galia Tots are the only masters squad (players over 35) in the whole of France!
Not only that, but they have been invited to represent France at the upcoming Masters Rugby World Cup, playing against England, Ireland, Wales, Australia, New Zealand and Canada.
Bravo lads!

Lee Farrall
P-O Life's claim to fame is that one of our readers, Lee Farrall, is part of the 36-strong squad heading over to York at the end of next week to play in the world cup.
Lee, from Warrington is no stranger to the rugby pitch. Coming through the Warrington Wolves academy he went on to play semi-professionally for a number of clubs in and around his home town.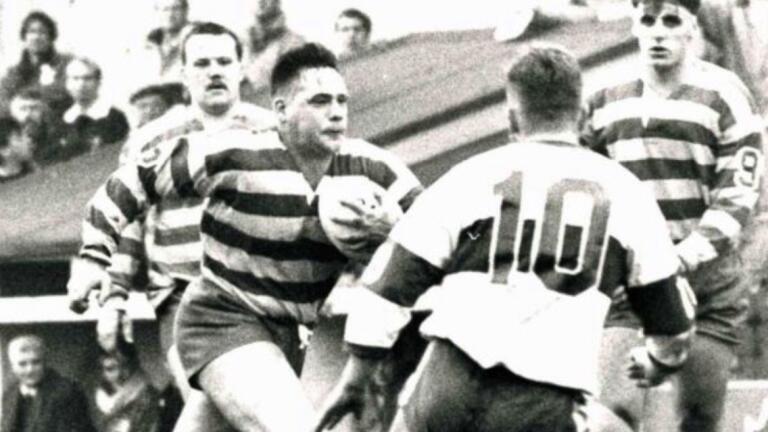 In 2019, he and his family moved over to the Pyrénées-Orientales and quickly threw themselves into the Catalan way of life.
As is always the case, sport helped to bridge cultural and linguistic gaps, forming firm friendships not only for Lee at the Galia Tots 66, but also for his three sons, Liam, Ryan and Rhys, at their local side in Bompas.

Masters Rugby League World Cup
The 2022 World Cup will take place on Saturday 13th November at the York St John's University Sports Fields.
Matches, 30 minutes in length, are strictly social with rules which, as the official website states, have been "slightly modified to cater for the older gentleman where the safety of old bones is paramount".
There are no winners, no champions, no leagues, no cup finals. All games end in a 0-0 draw, making the sport's ethos the star of the show.
Although national media outlets may by concentrating on the Autumn Rugby Union Internationals, P-O Life wish Lee and the Galia Tots bonne chance for their upcoming matches.
Allez les Bleus!