Olive oil, wine and Ceramica
For an alternative route to Girona, or just a very pleasant drive, head up and over the Col de Banyuls from Banyuls sur Mer. Instead of turning left at the bottom of the hill to St Quirze, go straight on….and on and on.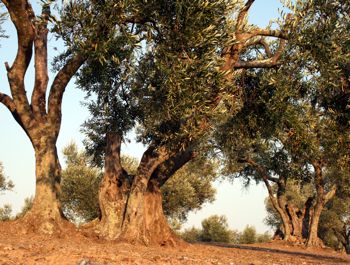 The countryside is beautiful and the number of olive trees grows the closer you get to Espolla. In the centre of the village you will find a large bar, Hostal Manela, a very local restaurant, and the possibility of buying excellent olive oil.
From Espolla continue towards Mollet de Peralada, then Peralada, a charming town where storks nest in tall trees. known for its golf course, its exclusive casino and its delicious Catalan Cava.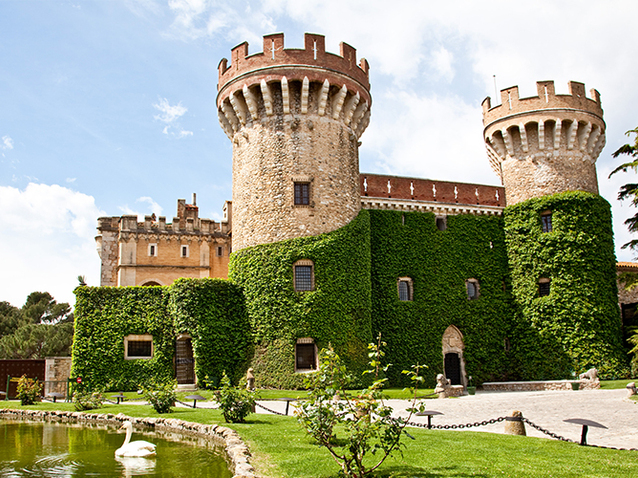 The Castel de Peralada, with two impressive towers at the corners, is the former residence of the Counts of Peralada. It sits in the middle of a magnificent park. Now partly used as a rather exclusive casino, it is unfortunately not open to the public.
However, there is still plenty to visit.
In Gothic buildings across the road from the castle, you will find one of the few Gothic cloisters in Catalonia as well as a Gothic church in the 14th Century Carmelite monastery.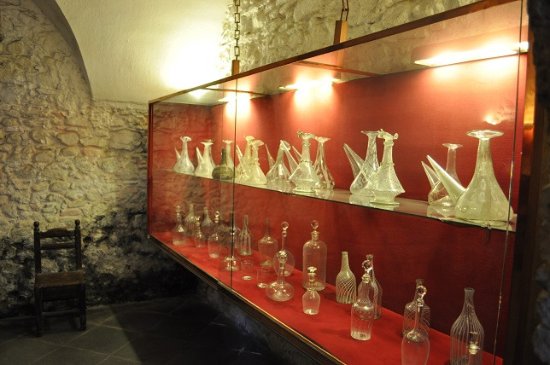 The impressive Castle Museum, contains the private collection of the Suqué-Mateu family. Take a tour around the library of 80, 000 plus books, some dating back to the 9th Century, the fabulous Glass museum and the Wine Museum with parts of the original wine cellar on show and a historical collection of 750 pieces showing wine-making through the ages.
Book in advance if you want to visit the vineyards, winery and the castle museums on +34 972 538 503 / +34 972 538 011 or email: visitas@pereladachivite.com
Continuing via Castello d'Empuries, another delightful town, you will reach La Bisbal. This really is Ceramica City. Vases, cooking pots, traditional Catalan tiles, plates, mugs, souvenirs, tourist tat and valuable antiques fill shop after shop. The choice is enormous.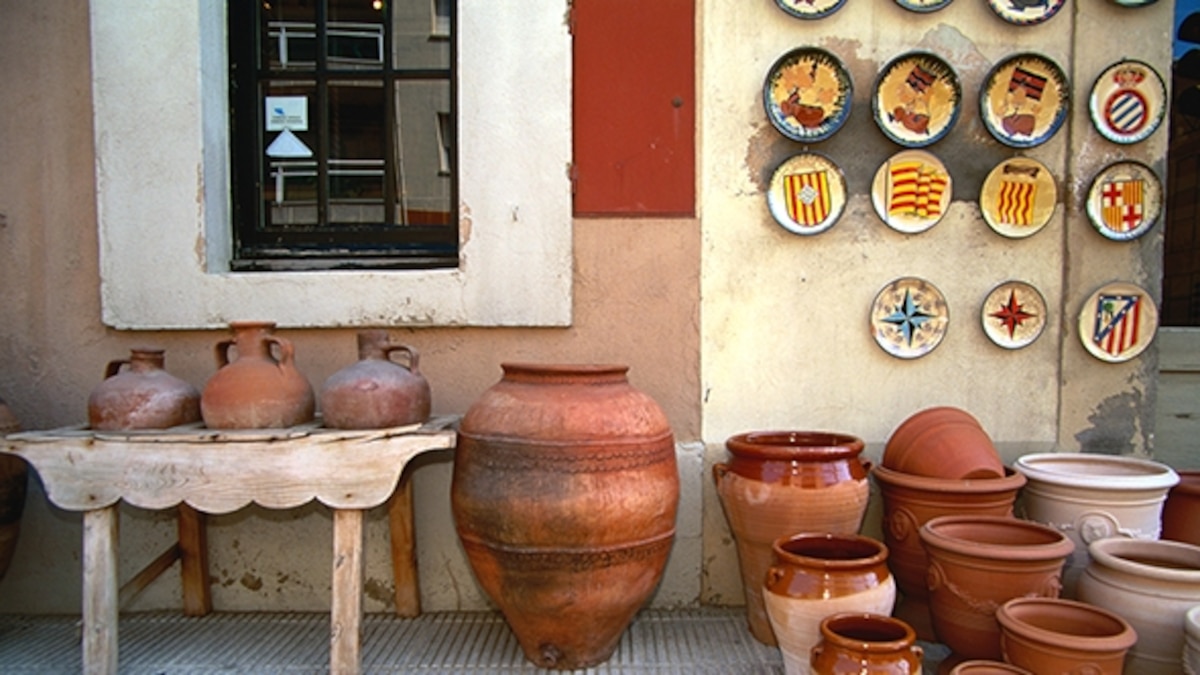 From La Bisbal it is not so far to the Botanic Gardens of Calella de Palafrugell.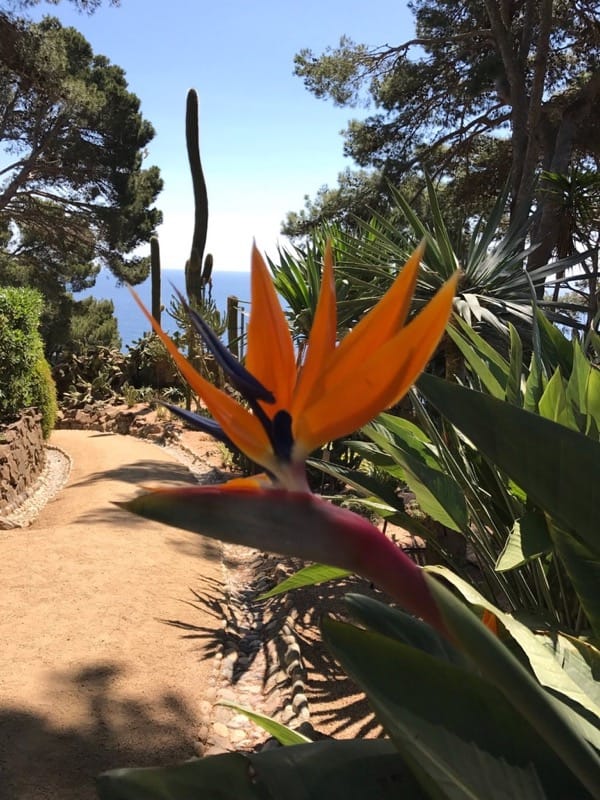 A visit includes an added bonus of a fabulous walk along the cliffs from Callella with tunnels and small bays adding to its charm.
In 1924 Col. and Madame de Woevodsky built a castle, planted 40ha with pines and laid out the garden passion and vision.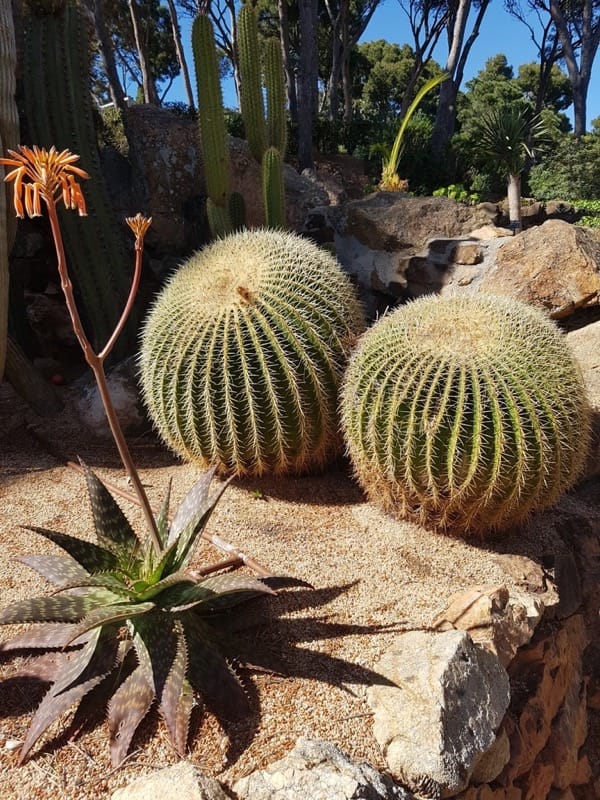 The Gardens run to the edge of the cliffs, glimpses of turquoise Mediterranean jewel like between the pines trees. Some steep paths and tricky steps make it manageable with care for those with mobility issues.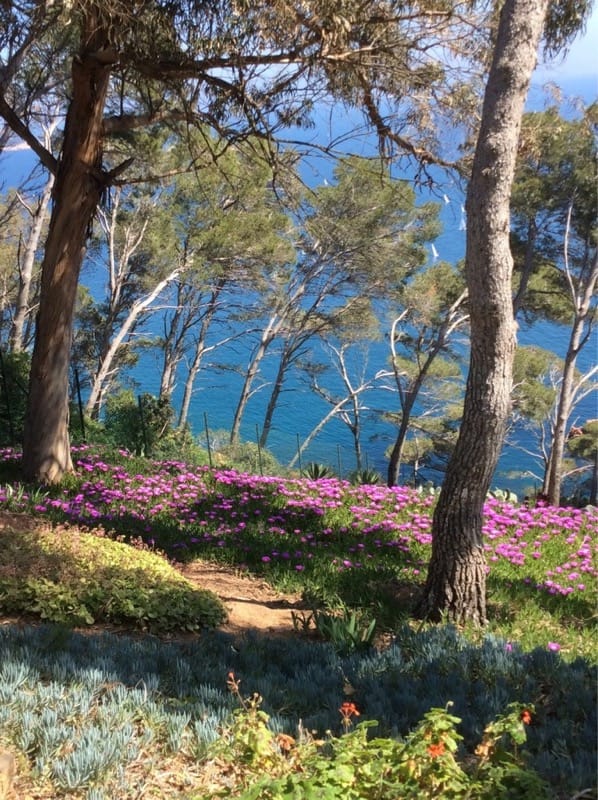 Arrangements of cactus, of iris, of shrubs and flowering trees are works of art,
You can return either by the motorway (A9) or the N11 to La Jonquera, Le Perthus.