Restrictions and curfew- what you can and can't do
BECAUSE OUR NEWSLETTER IS PROGRAMMED TO GO OUT ON THURSDAY EVENING, WE DID NOT HAVE TIME TO REPLACE THIS ARTICLE WITH THE LATEST ANNOUNCEMENT ON LOCKDOWN
PLEASE CONSULT THE LATEST INFORMATION HERE
Following President Emmanuel Macron's live TV interview on Wednesday 14th October, Prime Minister Jean Castex announced yesterday, Thursday 22nd October, that the curfew currently in place in 9 cities will be extended to cover 38 new departments, including the Pyrénées-Orientales, and the overseas territory of French Polynesia.
Key info
The curfew will begin at midnight on Friday 23rd October.
The curfew is in place between 9pm and 6am.
The curfew is initially in place for 6 weeks, but could be revised according to the situation.
The curfew applies to all residents of the indicated departments, not just those in the larger cities.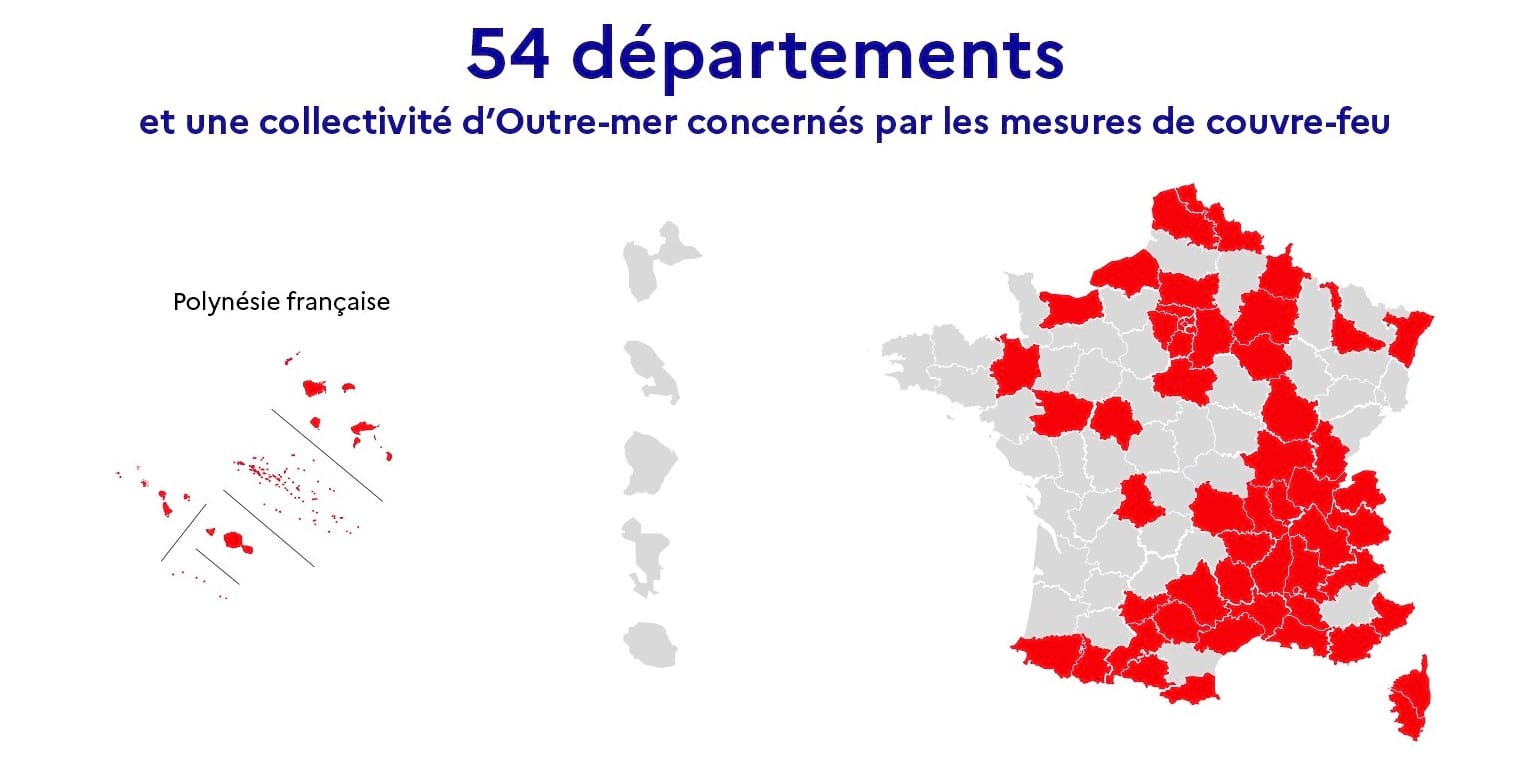 Details
Castex explained that the curfew meant that businesses must be closed and people must be at home by 9pm. Anyone out and about after 9pm, will need an attestation, proving that they fall in to one of the exceptional circumstances (see below). The attestations can be found here.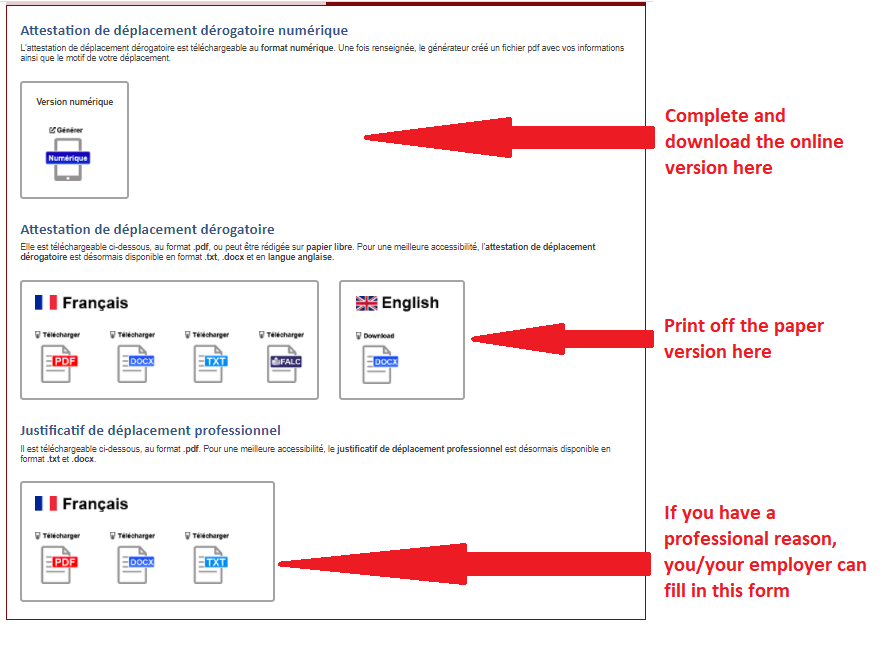 Exceptions
Businesses that are allowed to remain open during the hours of the curfew include:
petrol & service stations
garages
pharmacies
vets
medical laboratories
refuges
hotels
all public services (hospitals, police stations, airports & public transport etc)
Individuals are allowed to circulate during the hours of the curfew if they fall in to one of the following categories:
Travel between home and place of work/study/training
Travel for health appointments and consultations that cannot be done via video conference or postponed, and for the procurement of medical products
Travel for urgent family reasons, to help those in need or for childcare
Travel by disabled people and their escort
Travel for judicial or administrative appointments
Travel to take part in charity or community activities (requires prior administrative authorisation)
Travel linked to transfers or transits to or from train stations and airports for long distance travel
Short excursions, within 1km from home address for pets' needs
Additional restrictions
Even outside of the curfew hours, certain additional restrictions will also be in place from midnight on Friday 23rd October. The following establishments will be closed (or remain closed if already under restriction) until further notice:
Gyms*
Swimming pools*
Sports halls*
Fairgrounds (meaning the Foire de Saint Martin is cancelled)
Bars
Casinos
Games halls
Night clubs
*Sporting establishments will remain open to school groups and professional athletes
Stadia and outdoor sports facilities must ensure masks are worn at all times and that a distance of 1 seat is respected between household groups or groups of 6. Total numbers are capped at 1000.
The rule of 6
Public gathering is to be limited to 6, except in particular cases (e.g. protest demonstrations, professional gatherings, transport services).
Restaurants will enforce the rule, with only 6 people per table and a maximum number of diners depending on the space available. They will also request contact details to ensure the traceability of clients.
Although the government cannot oblige citizens to limit numbers to 6 in the private sphere, they encourage you to do so.
Masks
Masks remain obligatory when out in public in towns with a population over 1000 inhabitants. This includes markets, shops and around schools.
Tous Anti Covid
The new app is available to download for Apple and Android devices. The app aims to make it easier to inform people who have been in contact with a person who has tested positive for COVID-19 and to accelerate their treatment.
It uses the Bluetooth signal from a phone to detect a nearby smartphone and anonymously establish that several people have crossed paths.
The application takes into account contacts less than one metre away for at least 15 minutes. Other users with whom the sick person has been in prolonged contact during the period of contagiousness are then notified.
More details are available (in French) here.