Sauv'Life – an app that could be a matter of life or death
In this digital day and age, whether you're transferring money, checking the weather or have an urgent desire to milk a virtual cow (yes, really!), Apple's advertising slogan, "there's an app for that!", certainly does seem to be true.
But here's an idea that could genuinely save lives…
Sauv'Life is an application that alerts local volunteer citizen-paramedics to victims of cardiac arrest. This new tool aims to initiate life-saving actions as quickly as possible, even before the arrival of emergency services, in a situation where every minute counts.
Heart failure kills 50,000 people a year in France. Survival decreases by 10% for every minute spent without cardiac massage, and on average paramedics respond only after 13 minutes. Immediate action by a citizen can shorten delays and help save lives.
This application is based on two essential concepts: mutual aid and solidarity. The app geo-locates in real time volunteer citizens within a short radius of the victim. The rapid response before the arrival of the emergency services dispatched by the SAMU could be the difference between life and death. The precious minutes gained will increase the victim's chances of survival.
Trained or not, health professional or not, each citizen can act at his or her own level by downloading this free application.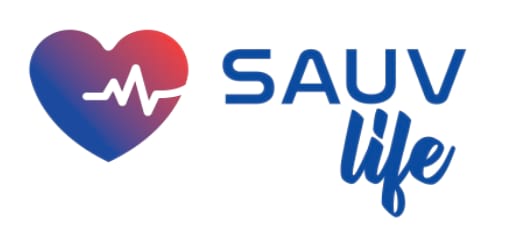 How does it work?
Once the SAMU receive an emergency call reporting a cardiac emergency, they send out their closest paramedics but also trigger the Sauv'Life application.
The app's technology geo-localises registered citizens within a 10 minute radius on foot. It sends them an SMS and if accepted, directs them to the sufferer's lcoation.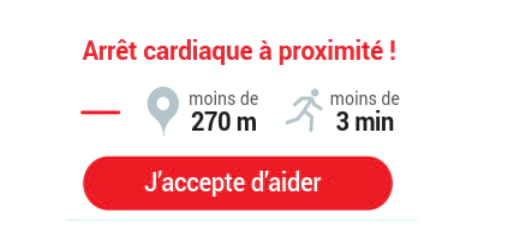 Once arrived, the volunteer is instructed by the app and by the SAMU on how to administer cardiac massage.
The citizen attends to the sufferer until the paramedics arrive and take over.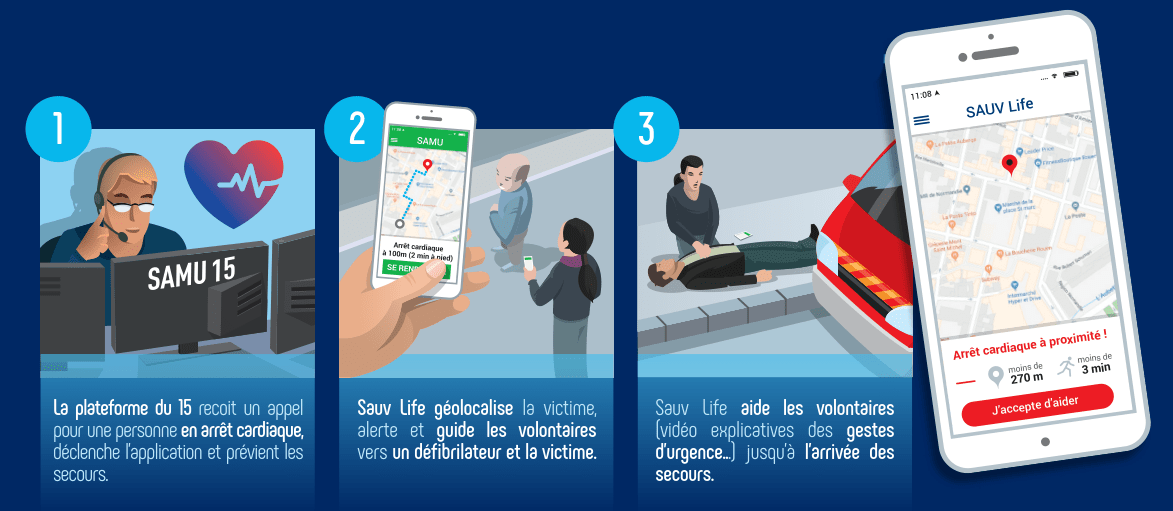 Become a life-saver
The app is already in use in Paris and in other locations across France, including the Pyrénées-Orientales!
You can download the app for FREE here: