Springtime in Argelès-sur-Mer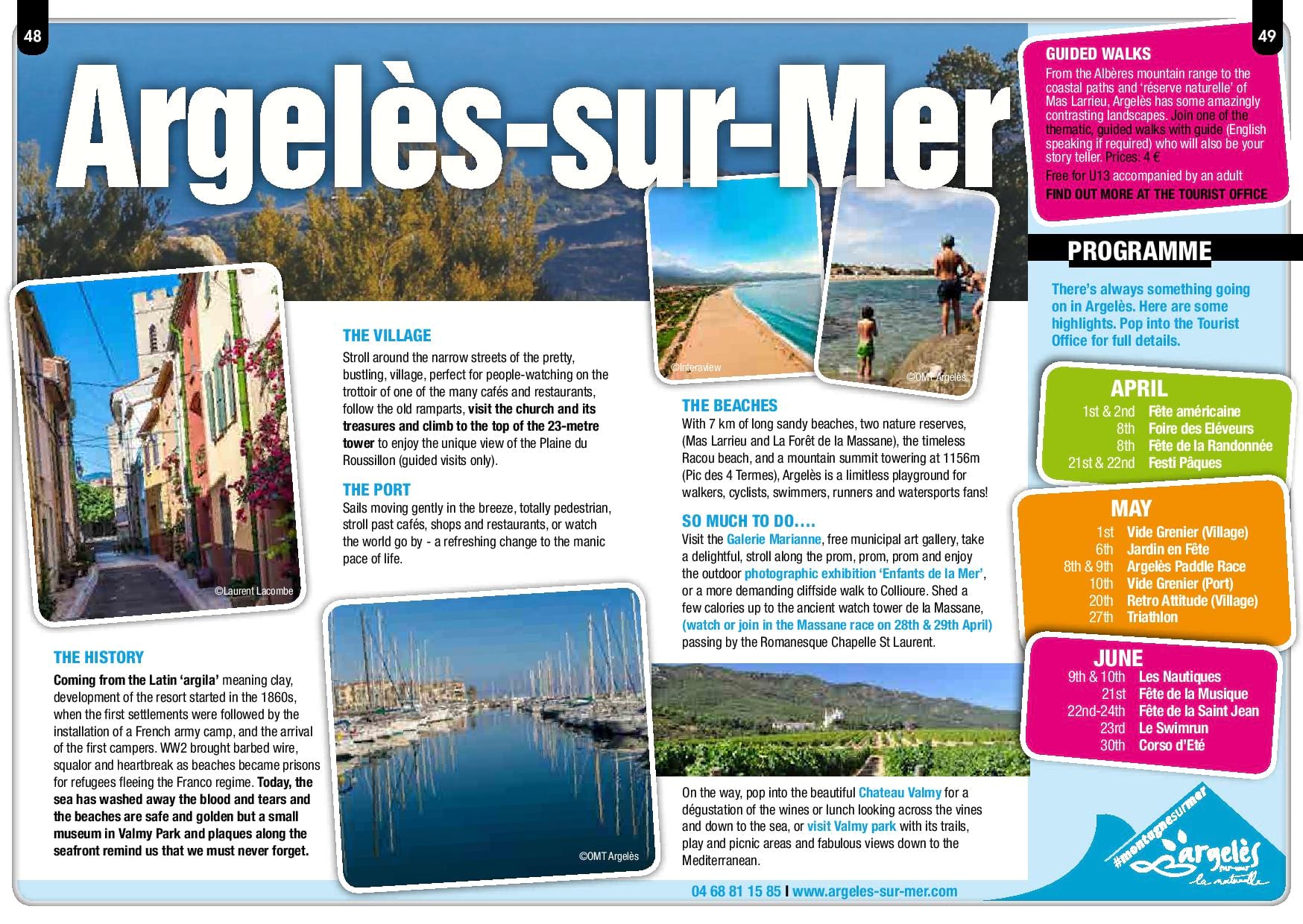 Coming from the Latin 'argila' meaning clay, development of the resort started in the 1860s, when the first settlements were followed by the installation of a French army camp, and the arrival of the first campers.
WW2 brought barbed wire, squalor and heartbreak as beaches became prisons for refugees fleeing the Franco regime during La Retirada.
Today, the sea has washed away the blood and tears and the beaches are safe and golden, although a small museum in Valmy Park and plaques along the seafront remind us that we must never forget.