Car theft in Spain….a reminder to be vigilant
READER WARNING
Vous allez récupérer votre voiture que vous avez laissé en stationnement, vous ouvrez vos portières, vous rentrez à l'intérieur, vous verrouillez votre sécurité (fermeture centralisée) vous mettez en marche le moteur et vous enclenchez la marche arrière (c'est une façon classique de procéder)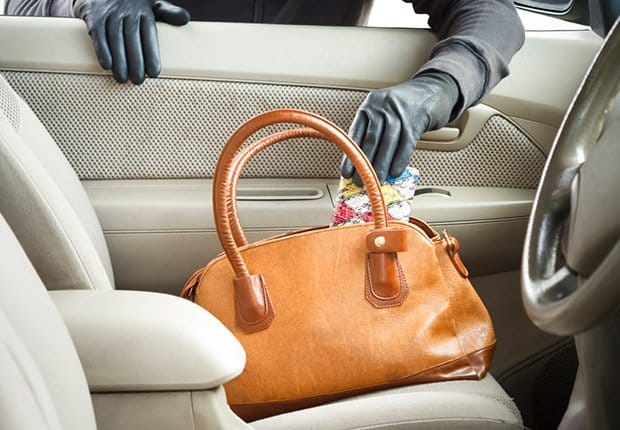 Vous regardez vers l'arrière par le rétroviseur et vous constatez la présence d'une grande feuille de papier accrochée sur la vitre arrière. Vous vous remettez au point mort et vous descendez pour enlever cette feuille qui vous bouche la visibilité (feuille de papier ou objet similaire destiné à obstruer la visibilité par la glace arrière).
Lorsque vous sortez et vous etes sur la glace arrière en train d'enlever le papier apparaît subitement une personne qui entre dans votre voiture dont vous avez laissé par réflexe la porte ouverte, (le moteur en route) toutes vos affaires étant à l'intérieur, il démarre brutalement et n'hésite pas à vous renverser si nécessaire. L'assurance ne veut rien savoir (pas d'effraction, véhicule laissé moteur en route sans précautions.
Cette histoire est réelle et est une (parmi plusieurs) façon de voler les véhicules d'après la police espagnole.
si cela vous arrive, si vous constatez la présence d'un papier sur la glace arrière, papier ou autre chose, NE BOUGEZ PAS DE VOTRE VÉHICULE, PARTEZ GARDEZ LES PORTES VERROUILLÉES – Informez vos amis connaissance de cette nouvelle façon de procéder (en Espagne mais également peut arriver très rapidement chez nous, si ce n'est déjà fait
---
The article describes a popular form of car theft ' in Spain.
A motorist returns to his car, opens it, put in his bags, shopping, laptop……. starts up the motor, looks in his mirror and sees a large piece of paper stuck to the back window. Naturally, he leaps out of the car to remove it, leaving the door open and the engine running, the thief waiting nearby slips into the car and drives off, taking no particular care to avoid the car owner!!

Insurance companies will not deal with these thefts as there has been no break-in and the vehicle has been left without proper security!
If this happens to you, remain in your car with doors locked and DRIVE OFF WITHOUT REMOVING PAPER