Covid 19 Update with CSF Languedoc
To help keep English-speaking residents and visitors to the region informed, CSF Languedoc have been sharing bulletins of extremely useful information.
Taken from verified government sources, this is a fountain of knowledge during these uncertain times – big thank you to CSF Languedoc!
Read their previous bulletin here and here. You can also read our breakdown of Macron's latest speech here.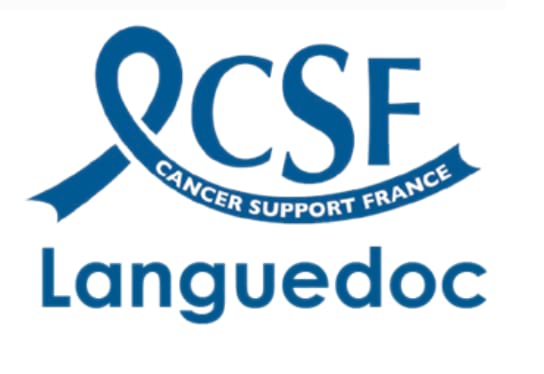 ---
Please note that the situation in France is stabilising, and the frequency of our bulletins will reduce. We will seek to provide a bulletin whenever there is new information of significance.
StopCovid app
The French StopCovid app has been devised to allow tracing where people using the app come into contact and one or other person is identified as having Covid-19 within a two-week period of that contact.
The app has faced controversy and opposition by those concerned about privacy issues. In order to address this, it was delayed until agreed by the Commission nationale de l'informatique et des libertés (CNIL) [the National Commission for Data Protection].
The CNIL was particularly pleased that some of its recommendations were followed on the anonymisation of contacts, the duration of data backup (14 days), the fact that it is the Ministry of Health who is responsible for information from the app, and that there is freedom of choice about whether or not to install StopCovid on your smartphone, without any negative legal consequence (on access to public transport for example).
The Privacy Note confirms:
It doesn't track location, only stores details of phones running the app that the user has been near to for 15 minutes or more.
If someone with the app tests positive for Covid-19, they will get a code to enter and that will activate an alert to the devices registered as being nearby for 15 minutes or more over the last 14 days. It is then up to the recipients of the alert to take action. All of this is done anonymously.
The app can be used on iPhones (Apple store) and Android phones (Google Play).
CSF-Languedoc members have tested it on both Android and iPhones with French and UK mobiles. The app is easy to install and provides an interface in English if this is the language you use on the phone.
It uses Bluetooth technology and there have been some reports that it can use a lot of battery, though this varies. Some people choose to deactivate it when at home and reactivate it on leaving home. The issue being that if someone forgets to reactivate it, it will not offer the service for which it is designed.
---
Latest travel guidance between France and the UK
This link provides detailed information on the following:
o Quarantine Measures
o Travellers entering the UK
o Travellers entering France from the UK • Travelling to France from the UK
o Travel only when strictly necessary
o Official declarations and sworn statement not required from 15 Jun
o Travel on arrival in France
o Transport to France
o Links from London airports to central London • Travelling to the UK from France
o Travel only when strictly necessary
o Justify your journey
The main message in both directions is different:
To/from the UK = Travel only if strictly necessary
To/from France = Open now for people within Europe (Schengen area & UK)
A quarantine period of 14 days is required in both countries, with penalties in place up to a fine of £1000 in the UK for breach.
Quarantine Measures in detail
IN THE UK
The UK has introduced a 14-day quarantine period for anyone entering British territory from 8th June, with the exception of certain professions.
Contact locator form for all passengers entering the UK: on entering the UK, you must fill in a form indicating your contacts, the address where you will be self isolating and information about your travel arrangements. The form is available online here. As soon as you enter the UK, you are also asked to download the NHS Covid-19 app and use it for the duration of your stay in the UK.
Self-isolation: on your arrival in the UK, you must remain self-isolated for 14 days and could be contacted regularly during this period to ensure you are complying with the measure. If you are visiting the UK for less than that period of time, you must remain in self-isolation throughout your stay. You may then leave, without using public transport, to reach the airport or station.
If the place where you are self-isolating, for example hotels or accommodation with family or friends, does not meet the necessary requirements, you will be required to self-isolate in facilities arranged by the British Government. People should use personal transport, such as a car, to travel to their accommodation where possible.
During the 14-day period of self-isolation, you must not:
go to work
go to school
use public transport or taxis
have visitors, including friends and family, unless they are providing essential support
go out to buy food or other essentials where you can rely on others
Implementation and checks: all those in breach of these mandatory conditions are liable to a £1,000 fine or prosecution. The level of fine could increase if the risk of infection from abroad increases.
The Devolved Administrations will set out their own enforcement approaches. The authorities will undertake checks at the border and may refuse entry to any non-British citizen who refuses to comply with these regulations and who isn't resident in the UK.
Failure to complete the entry form is punishable by a £100 fine. Random checks will be carried out to ensure compliance with self-isolation requirements.
Removal from the country would be considered as a last resort for foreign nationals who refuse to comply with them.
For exemptions from the self-isolation measures on entering UK territory: The full list can be found on the UK Government's website.
Following the period of self-isolation, the UK Government's instructions on social distancing measures must be followed.
IN FRANCE
Travellers arriving from the UK, whatever their nationality, are asked to go into a 14-day quarantine from 8th June.
Exceptions to this requirement include:
people in transit to another country
crew members and people operating passenger and cargo flights, or travelling as passengers to their departure point
international freight transporters
coach and train drivers and crew
cross-border workers
people with compelling family reasons (travel justified for the purpose of transferring custody of or having access or staying access to a child; continued schooling; urgent assistance to a loved one; the funeral of a close relative)
people allowed to enter France for economic reasons if they are staying for less than five days.
The quarantine conditions applicable to seasonal and posted workers permitted to enter are set out in the directive of 20 May 2020.
Travelling to France from the UK
France has reopened Europe's internal borders from 15th June.
If your journey is essential, you are asked to take with you, in addition to your ID, supporting documents to be presented when you cross the border.
Official declaration for international travel and sworn statement
The Ministry of the Interior had drawn up an official declaration to be used for exceptional international travel to metropolitan and overseas France.
From 15th June, the official declaration for international travel previously required, in paper or digital format, prior to boarding and at border checkpoints, will no longer be needed on entering or being in transit through French territory.
From 25th May 2020, travellers must also fill out and carry with them a sworn statement certifying that they do not have any symptoms of a COVID-19 infection.
Together with supporting documents to prove the status claimed (see below), it must be presented to transport companies, prior to boarding, by passengers wishing to travel to French territory. It will also need to be presented to the border control authorities at any type of border:
France's external borders (air, sea and land – including train – links)
France's internal borders.
In addition, those travelling to France's overseas territories are informed that they will be subject to a health check on arrival, which may result in the issuing of an order to be placed in quarantine at a dedicated facility or at home.
This is not an exhaustive list, but the following supporting documents may be used:
To prove main residence: a residence permit in particular, or any administrative document proving residence in France.
To prove status as a health professional: a certificate from the employing hospital or institution.
To prove status as a cross-border worker at internal land borders: a certificate from the employer and the address of the company's headquarters.
To prove status as a transporter of goods: a certificate from the employer and any document showing where the goods are being delivered.
Broadly speaking, there is no exhaustive list of the documents to provide; the person signing the declaration must be able to prove their status by all possible means.
Travelling to the UK from France
This should only be done where strictly necessary.
You are asked to take with you, in addition to your ID, a supporting document indicating your residential address in the UK and the reason for your journey, to be presented when you cross the border.
Travel Insurance – does mine cover me for Covid-19?
There has been a lot of enquiry about whether travel insurance will cover people for Covid-19. Also, some press reporting that insurance companies are changing their approach to cover in the light of Covid-19.
In fact, it depends entirely on what your policy says. Many standard policies provide cover that excludes pandemics. In such a case, any Covid-19 related claim will be disallowed. This would be irrespective of whether you booked travel before or after 11th March (the date on which WHO declared the pandemic) and even if your travel is within government guidance.
Some more specialised travel insurance policies, written for those with pre-existing conditions, (such as cancer), may include pandemic cover, as the insured may be more vulnerable.
The advice is: check your policy carefully and if you have any doubt, contact your insurer, ideally before booking, and certainly before travelling. Ensure you get any confirmation of cover in writing.
CSF-Languedoc is unable to give any specific advice to you.
---
Scams and fraud
Scammers and fraudsters continue to take advantage of our unfamiliarity with the new systems coming into force.
The golden rules to stay safe are:
do not respond/reply to any emails, texts or phone calls that are unusual
never give out your personal details or PINs, passwords etc.
---
Cancer Support France-Languedoc (CSF-L), Covid-19 response
CSF-L continues to support Anglophones touched by cancer in the Hérault and Aveyron, as well as extending support to people touched by Covid-19 during the crisis. In line with guidance, this is done at distance. Our Helpline can be reached on 04 67 44 87 06. (This is a voicemail service and we aim to return calls within 24 hours of a message being left).
For those in the P-O, you can contact the sister association, CSF Sud de la France on 04 68 69 01 37 or by email : sud-helpline@cancersupportfrance.org
If there is information you would like to share with others, please contact us using our email address: feedback.csflanguedoc@gmail.com
We hope you stay safe and well.
CSF-Languedoc