A pain in Spain
Pick pockets, muggers…
I still get excited about the concept of being able to 'pop over into Spain' at the drop of a hat. It feels so 'summer holiday'! However, after reading some of the letters and comments from our forum  below, I will think twice before donning my shorts and suntan cream and heading south without taking a few precautions first.
"Barcelona is such a stunningly beautiful city I regret having to pass on this warning but I do so for what it is worth.
Friends ( a young couple – the man tall and well built -not obvious choice for victims ) report that within a five day break in Barcelona last week they were targeted no fewer than 3 times by trios of street robbers.
They had been warned to carry nothing of value en la mano but this did not stop the gangs blatantly approaching and – for example – simply going through the man's pockets as he had his hands full carrying a baby and stroller up metro escalator.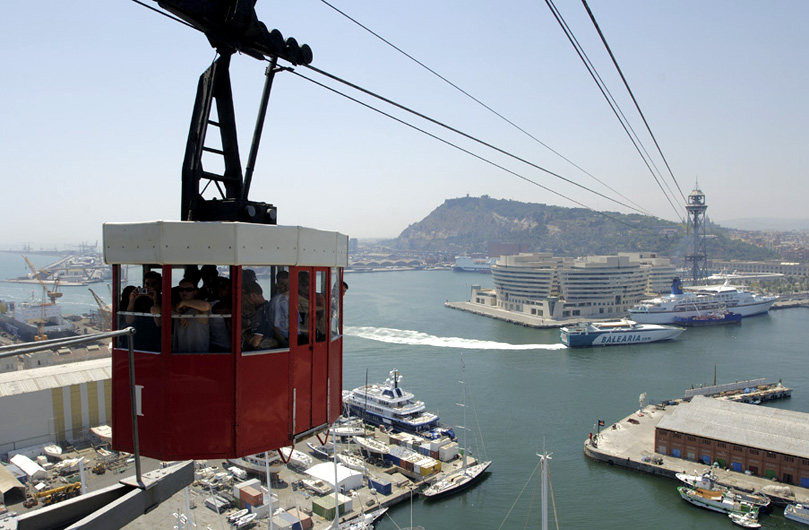 On another occasion the couple could see they were being set up and so smartly stepped off the metro train just before its doors closed – the gang did likewise. Then the gang set to work on a different victim.
And so on.
I had heard ( from my sister who was a victim on a trip of a single day ) of snatchings of handbags in the Ramblas – this was several years ago – but it seems now that the robberies have become outrageously blatant and with zero reaction from the authorities."
"My 19 year old daughter was a victim of a purse snatcher on a recent visit to Barca. She had been careful all day but got her purse out to pay for some fruit and had it snatched from her hand.
Be careful out there!"
"In Los Ramblas our son had his tobacco pouch in his back pocket. A pick-pocket lifted it thinking it was a wallet. Realising his mistake he handed it back to him!"
"A client of mine was travelling up from Barcelona yesterday in a hire car. Just outside Barcelona at some traffic lights, (looking at a map and looking very tourist like) some motorbikes/scooters pulled up parallel to them and managed to slash/puncture their tyre. They pulled off the road, pulled out their luggage from the boot to find the spare, and were stripped of all their belongings at knifepoint! Apparently they target hire cars and also women travelling with children."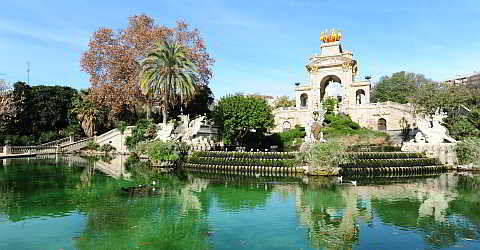 "They slash visitor's car tyres whilst they are queuing at traffic lights, wait for the tyre to go flat, then several men arrive and steal from the car whilst the driver is trying to change the tyres."
"A common scam on the streets of Barcelona is where a young man comes up to you and asks for directions to a popular landmark. He is followed by 2 or 3 men who flash police ID cards. "Do you know this person?" they ask "He is wanted for drug smuggling/fraud/burglary…… You may be a material witness. Can we see some ID?" You take your wallet out of your pocket/ bag….. and the rest is easy!
"As we were walking in Barcelona, a thief cut through the straps of my handbag with large scissors"
"Some friends stopped for a drink at a motorway services near Girona. When they set off again, they discovered they had a puncture. A helpful chap stopped and helped them change the wheel. He also helped himself to their money, credit cards and passports."
"It is so bad in Barcelona that there are two tyre places open 24 hours a day just to change tyres."
"Never stop on Spanish rest areas where you are the only vehicle. Always use the Petrol Stations."
And closer to home….
"Beware of the La Palme services on the A9 north of Perpignan. It is frequented by unsavoury types who will, for example, approach you when you are filling your car, carrying a 5L bidon, and ask for 1 euro (sob story about running out of petrol, needing to visit sick child in hospital…) if you don't pay attention a small urchin will deftly pinch something out of your car or wallet while you are distracted"
"A man approached us for money in Carrefour car park, while we were eating sandwiches in the car. We had our windows open and he stuck his head inside the car. He was quite intimidating and we tried to ignore him but he would not go away so we gave him a few euros. Keep your windows up. I am glad I was not on my own."
"A friend went to Auchan in his rented Corsa. He returned to his vehicle to find a flat tyre round the passenger side. He started to change the tyre and thieves stole his bag containing passport, credit cards, money, camera etc. Take care out there! And stay safe."
Of course, the majority of tourists in Spain are not victims of crime and have a great holiday. However, it does not do any harm to take a few simple precautions.
Do not…
– stop if you are flagged down by a stranger
– stop to give directions, answer queries….
– have maps on display inside the car clearly identifying you as a tourist
– assume that any official approaching you is genuine. Policemen are clearly identifiable by their uniforms and it is unlikely that any undercover police would want to speak to you.
– carry more than the bare minimum around with you. Leave passports, money, credit cards locked in your hotel
– stop (unless driving is dangerous) for a flat tyre until you find somewhere safe (eg a police station!)
Do…
– Keep the car locked even when you are inside
– be vigilant if approached by a motor cyclist
– Avoid stopping at deserted rest areas on the motorways
– Take a mobile phone with you to make an emergency call if necessary. (112)
– keep your bag/ wallet out of sight
– Familiarize yourself with your travel insurance policy (ie do you need to make a police report for it to be valid?)
– Try not to look too much like a tourist!!!! (no knotted hankies around the head…)
– Inform your credit card provider of holiday plans to prevent any problem with payment whilst your company is checking unusual activity.
– Keep the credit card cancellation number separate from your wallet to ring in case of lost or stolen card