Around and about with Tony Goodman
Last year we enjoyed so many concerts, adventures, films and music its impossible to identify one standout event. Jazz under the stars at vineyards such Domaines Lauriga and Valmy. Classic music at Fortresse de Salses. Campo Santo concerts, Madame Butterfly. Visa. El Mediator Blues. Catalan Dragons and USAP. Rodin at the Musee de Rigaud. Perpignan's summer Jeudis. BBQ's at vineyards. Swimming at Banyuls Marine Reserve. Seafood and al fresco dining with friends. Sunrise at St Marie Plage. Walking the hills. Spanish city breaks. Being greeted every morning by Mt Canigou.
This year is already shaping up as being even better.
---
Music
The Municipal Theatre in Perpignan has been refurbished, The Marriage of Figaro is on 19th Jan. Tickets are going fast.
Keep an eye out for folk nights at El Tap at Maureillas. Close to the frontier, the songs of the Spanish Civil War have an extra poignancy. Plenty of Bob Dylan and Delta Blues. The amount of music in small towns in the region is extraordinary.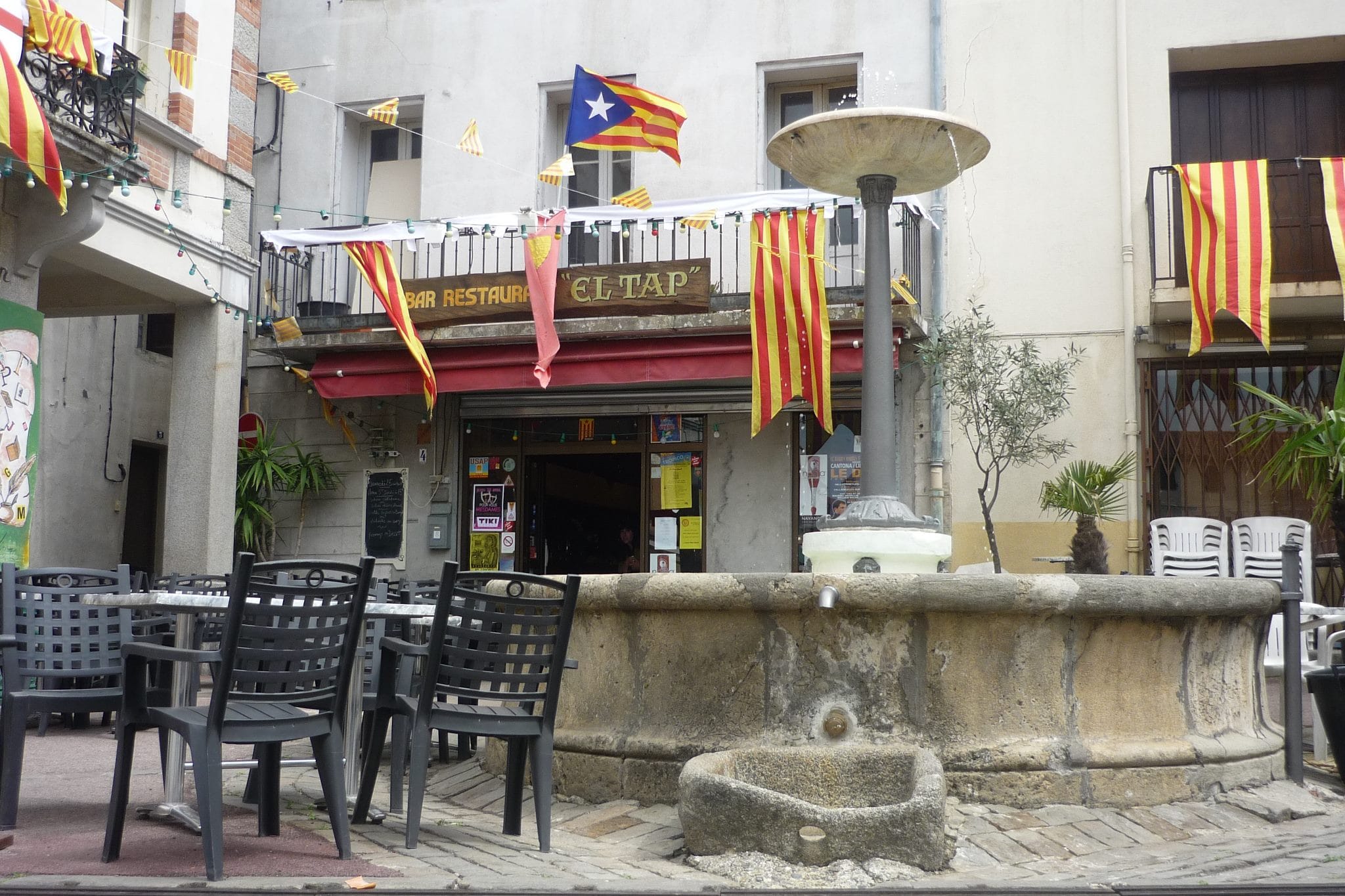 ---
French Tips
Every Thursday we have a language exchange with Catherine, our very patient neighbour. Around an hour divided into precise portions of French and English. Two things that have become quite clear is the need to master French liaisons and problems with the letter H. Ignoring the former risks your French becoming total nonsense despite being grammatically correct. Tell your French pals pronouncing the letter h for a French speaker is incredibly hard. Not worth the bother, tough will always be tuff.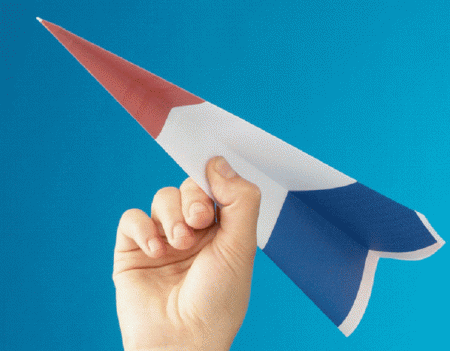 ---
St Thomas Baths
Possibly the best fun you can have in the mountains in winter dressed in your speedos. The rising sun found us on winding mountain roads guided by Catherine and her pal Anne-Marie. Mid-morning found us bathed by blood temp sulphurous water while enjoying sweet crisp mountain air. Winter midriffs were gently pummelled, bones and joints were soothed and loosened. Get there early, the access road is tight. Take your time and you'll be fine. Be warned strict dress rules apply. Budgie smugglers only, no board shorts for boys.
MORE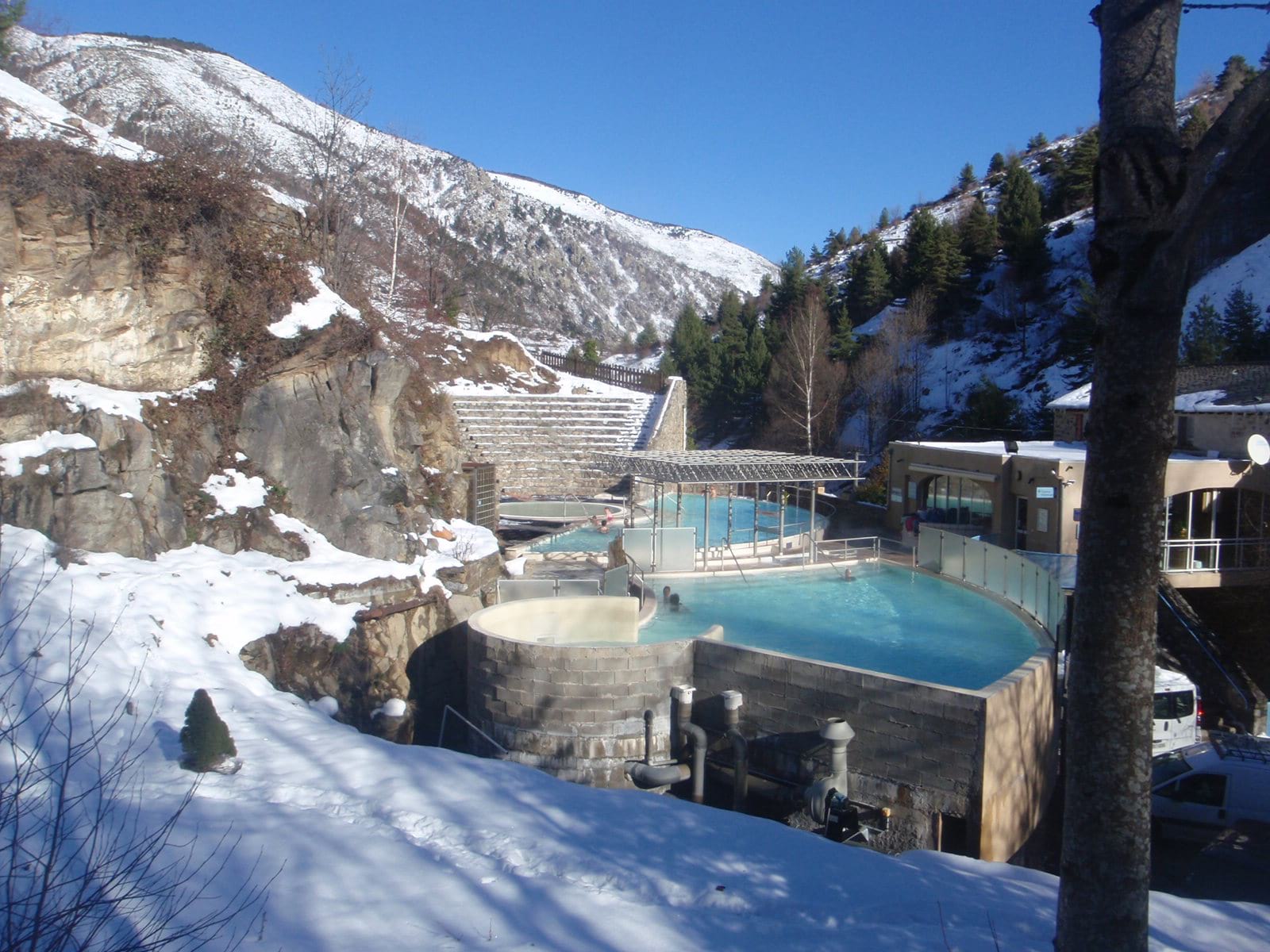 ---
Font Romeu
We've visited a few times over the years and it gets better every time. The road has been vastly improved, more parking and a better selection of restaurants. Appetites sharpened by our early morning visit to the hot springs, lunch at La Chaumiere, a Toques Blanches establishment was perfect. Booking ahead essential. Lunch menu was 23€.
MORE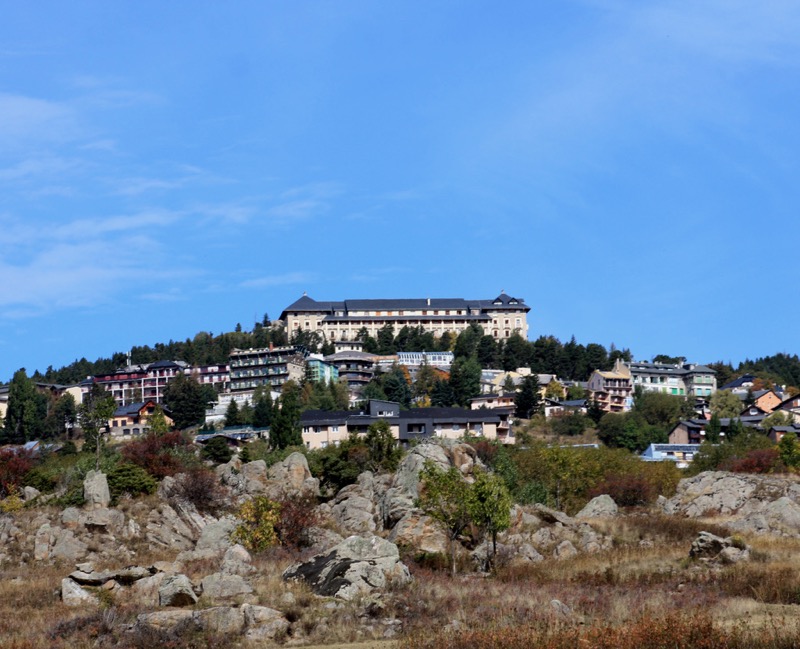 ---
Themis Power Station Taragassonne
The region is drenched, inundated with sunlight year round. It's no surprise then that it's home to world class research on green energy. We spent around two hours taking in the well paced a/v explanations and a stroll around the facility. Of particular interest was the list of current installations which contribute power to the national grid. Take sunglasses and a hat. Plenty of parking, facilities, free entry. Kid friendly, informative and fun.
MORE

---
Bio Market Pl Belgique Thursday
Our local market is stirring into life. Quiet now, just a few hardy stalls however that will change as it warms. The fruit and vegetables on offer are the freshest I've ever seen, locally sourced no sprays nor artificial fertilizers. You really can taste the difference. Silver beet that is almost sweet, oranges and grapefruit with serious zing. Eggs collected that morning, bread still warm from the oven. Dew fresh lettuce and leeks. If you have a local bio market, visit before the sun gets too high, That's the secret.
MORE