Getting to the Airport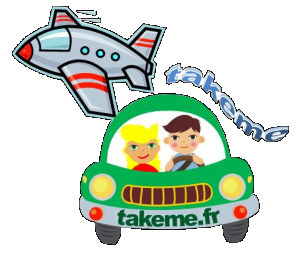 One of the few downsides to living in the P-O is the lack of transport to the neighbouring airports. The Frogbus used to make it relatively painless to get to Girona but that has now gone and the alternatives are relying on friends to drop you and pick you up, to drive and pay parking or to fork out for a taxi. And at €134 for a one way taxi from Perpignan to Girona, and €296 to Barcelona that is not cheap. True Perpicat does exist and still seems to be operating, so for a more reasonable €25 you can get to Girona and to Barcelona for €50, if you live in the area served, but it only serves the 2 airports.
Long time Céret resident, Mark Smith travels a lot and practically every time he turns up at an airport he meets at least one acquaintance on the same flight. He came up with the idea of a car sharing website to help people like him coordinate transport and share the costs of getting there, and asked Madeleine McMullin to help him make it happen. So having bought the domain "takeme.fr" and put together a logo during a brainstorming afternoon, Madeleine started building the site.
TakeMe
The website, www.takeme.fr allows you to offer lifts if you are headed to or indeed from the airport and to search for lifts that people have already put on line and then contact the driver to arrange to share. It's been built to be easy to use on all forms of electronic device and automatically resizes for tablets and phones.
It is free to use and there is no commission on the charges made by drivers. Drivers are free to choose how much to charge passengers, but the idea is to share the costs of the journey and not for people to make a profit.
Likewise, Madeleine and Mark are not looking to make money out of this, but to solve the transport problem for themselves and others. Let's hope the idea catches on and the site is a success.
The early signs are encouraging: the original idea was to keep it local to the P-O but almost as soon as it was launched in mid January people asked to expand it to the rest of the region. The airports covered are the obvious ones: Girona, Barcelona, Perpignan, Beziers, Carcassonne, Montpellier and Toulouse, so there was no reason why it shouldn't be extended to the Aude and Herault départements. And it could move out even further if there is a demand for more airports to be added.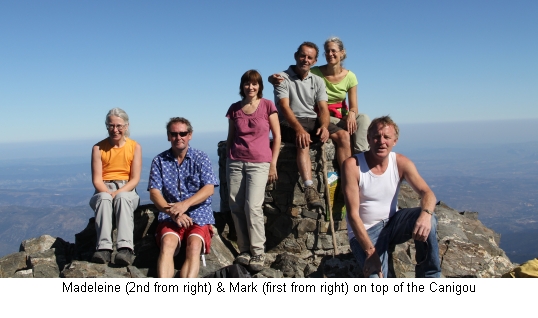 Please support it and spread the news either on line or in your local area. You can share it on Facebook, Twitter or Google Plus or just tell your friends about it. There are bilingual flyers and business cards available if anyone would like to put them in their local shops or bars. Please email contact@takeme.fr and some one will post some to you.