P-O Life 74 is now ON LINE and downloadable from the website
If, like me, you prefer the paper version, you will be able to pick P-O Life Mag up from all the usual places around the region from 1st July when it hits the streets!
Keep an eye on the list below as we update!
Here's the list of just some of the places you can (or will be able to soon) pick up our summer issue
Places will go green below when stocked up or orange to show they will have it shortly. (Not fully updated so ring in advance to check) Click any town or commune to see the list of places you can get your copy.

Amelie les Bains
Argeles-sur-Mer
Tourist Office
Intermarché
Jardinerie d'Argeles

SLS

Alberabike
Weldom
Arles sur Tech
Banyuls-sur-Mer
Carrefour

Le Fanal

O. T.
Carrefour – route des crêtes
Cabestany
Canet
OT
Bio Coop
Hyper Casino
Le Jardin de Canet (restaurant)

Céret
Centre
OT Ceret
Pays Pyrénées Méditerranée
Carrefour market
Terrassous

Le Panier Gourmand

Le France café-restau

Le Pied dans le Plat

Entendre (centre audition: tests et appareillages)
Zone Oulrich (Intermarche)
Intermarché

Boulangerie l'Atelier

Fun Bike Center

Gerilec
Collioure
Elne
OT

Dupain et Dubon

Intermarche
Biocoop
Tropique du Papillon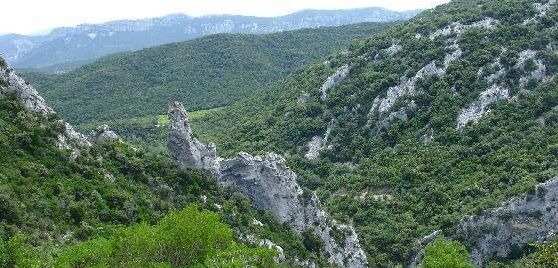 Fenouillèdes
Laroque des Alberes
OT

Boulangerie

Carrefour

Le Fournil

Auto Bilan des Alberes
Le Barcares

Le Boulou
Bricomarché

OT

Boulanger (electrical shop)

Leclerc
Biocoop
Poséidon Spa


Hotel Neoulous

Immotech
Le Soler
Leucate
Llupia
Millas
Molitg-les-Bains

Perpignan
Central
Tourist Office

Damai

Beautiful South
Le Petit Train Touristique (in front of the Castillet)

Café Vienne
Agrisud
El Coco Rico

La Pata Negra

Olivier Bajard

Boniface Coquillages
Other
Nr. Chemin de la Fauceille:
Maison Paré

Rugby Store
Veloland
Leroy Merlin (Porte d'Espagne)
Pollestres
Intermarche

Allianz

Le Pain du Jour (next to Intermarché)

Port Vendres
OT

Restaurant Chez Jo (former 7 grill)

Carrefour Market

Intermarché

Les caves du Roussillon – 19 rue Jules pams

Cave St Martin : 5 residence templers

Petit casino :14 rue jules pams.

Mairie de Port Vendres – 8 rue jules pams

Boulangerie : 5 rue jules pams

Bricomarché : la plat du port
Prades
Super U
Intermarche
OT
Weldom
Saint Genis
Saint Andre
El Cellar Iberic

OT

Intermarché


Prats de Mollo
Rivesaltes
Saint Cyprien
OT

Capitainerie

Carrefour Market (Port)

Bike and Beach
Esperluette
Saint Esteve

Saint Laurent de Cerdans
Sainte Marie
Sorede
Terrats

Thuir
Hotel Cortie

Intermarché (Llupia)

Labyrinthes aux 1000 Fleurs
Torreilles
Trouillas
Vernet les Bains

Villefranche de Conflent
Vinca
You may already have noticed that they disappear very quickly so why not 'order' one to be saved at one of the main tourist offices, or at one of our advertisers, most of whom stock the mag and will be happy to put one aside for you