Winter 2013
AIRPORT NEWS
WITH JOHN FAIRCLOUGH
UPDATE
Flights from Birmingham to Perpignan in 2014 have been deleted from the Ryanair website and early bookings have been cancelled. If you have flights books on this route at any time next year, it is worth contacting Ryanair's online support for confirmation.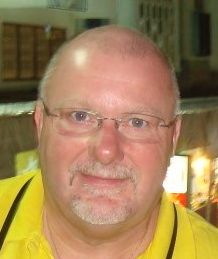 Are you a 'glass half-full or a glass half-empty" type of person? This question is very pertinent to the way you will see the air services situation this winter season in the immediate area to Pyrenees Orientales.
In short, the list I published in the autumn edition remains unchanged. The 'glass half full' reader will be pleased to hear that there have been no routes axed, which tends to imply that bookings are holding up to an acceptable level. The 'glass half empty' reader may take the more pessimistic view that there have been no additions launched, as in previous years during the Oct/Nov period.
So, with little airport news to report, and as Ryanair are, by some distance the main air operator in this region, I'll take this opportunity to cover the much-publicised charm offensive that the Irish budget airline are evidently embarking on.
I'm sure, like me, regular patrons of Ryanair have been sent a questionnaire, urging you to "Tell Mike", as Mr O'Leary asks us to list what we like and dislike about his company's service, from booking to final bag delivery.
Clearly, whilst past economic performances have been stunning, there is strong evidence that the Ryanair profit levels have begun to tumble recently, and no doubt the people in charge are worried that this might hit investor confidence. Hence the recent interest in keeping the customer satisfied.
As a regular flyer with the airline, I have certainly noticed a more softly softly approach both with ground staff and cabin crew; for example less of the heavy handed weighing and sizing of hand luggage, and a bit more leeway as regards weight of hold cases, cabin staff less brusque, and more accommodating as to seat placings.
At the end of October, the airline announced a number of changes that will directly enhance the customer experience, ranging from revamping the hopelessly unwieldy booking process, to provision of "quieter flights" in the early morning/late evening, when the level of sales babble will be cut to a minimum. Other changes are allowance of a second, small piece of hand luggage (such as a ladies' handbag), and reduction of some of the more outrageous charges for things such as printing a boarding pass and airport case check in. All these changes should be in place by the time this edition of PO Life is on the streets.
In early November, the airline announced that, as a result of overwhelming public demand they have decided to move to allocated seating on all flights from 1 Feb 2014. The fee for preferred seating will remain in place, but everyone else will be automatically allocated a seat free of charge, keeping group bookings together on the plane where relevant. Hopefully the days of the interminable at gate queueing and free for all on the tarmac will be over.
Further enhancements are promised over the next few months. It's become clear that Mr O'Leary has recognised that the budget flight market is becoming crowded, not only with the usual cut-price operators, but also some of the traditional carriers such as British Airways, KLM, Iberia and Air France, who are now offering a no frills, low fares type service. He's discovering the age-old rule of business; ie that it's not terribly smart to alienate your customers, and that it's much harder to keep customers loyal than win them in the first place.
Already we are seeing the first mentions of service provision for next summer, and, as usual, I'm hoping to publish a full list of these in the spring edition. As ever, your discoveries and comments are welcomed.
Sadly, yet again, PERPIGNAN is a no fly zone this winter, if it's flights to the British Isles you are after.
Over in CARCASSONNE, it's much the same service as last winter:
| | | |
| --- | --- | --- |
| LIVERPOOL | 2x pw | Ryanair |
| DUBLIN | 2x pw | Ryanair |
| STANSTED | 2x pw | Ryanair |
The main news at GIRONA is the reinstatement of a winter Stansted connection.
| | | |
| --- | --- | --- |
| MANCHESTER. | 4x pw | Ryanair |
| LUTON | 3x pw | Ryanair |
| STANSTED | 3x pw | Ryanair |
BEZIERS:
MONTPELLIER,:
So, not for the first time, it's down to BARCELONA if you want a wide range of routes and frequencies:
HEATHROW
48x pw
British Airways
GATWICK
14x pw
5x pw
14 x pw
38 x pw
3x pw
British Airways
Monarch
EasyJet
Vueling
Norwegian
LUTON
10 x pw
EasyJet
SOUTHEND
5 x pw
EasyJet
STANSTED
14x pw
Ryanair
LIVERPOOL
7x pw
3x pw
EasyJet
Ryanair
MANCHESTER
2x pw
3x pw
Monarch
Jet 2
LEEDS BRAD
4x pw
Jet 2
BIRMINGHAM
4x pw
Ryanair
BRISTOL
5x pw
EasyJet
EDINBURGH
3x pw
Ryanair
PRESTWICK.
2x pw
Ryanair
GLASGOW
2x pw
Jet 2
DUBLIN
5x pw
7x pw
Ryanair
Aer Lingus
Getting to/from Barcelona Airport all depends on many factors; time of day, starting point, budget etc, but below is a list of the most popular options. Remember that it has two terminals, 1 and 2. Of the airlines mentioned above, only BA, Aer Lingus and Vueling operate from the new T 1. All the rest run from T 2 area A or B, with the exception of EasyJet, which goes from T 2 area C
CAR….. El Prat Airport is on the south side of Barcelona on the C31 road signposted Sitges and Casteldefels. Example journey time from Perpignan via the A9/AP7 motorways is about 2h30 mins. At the time of writing the best on site parking deal I could find was a prebooked flat fee of up to 20 days for 79€. Another elegant solution, particularly if you've got an early flight, is to book a room (from app 60€ upwards) at one of the many airport hotels, leave your car for nothing there, and transfer to the airport on their free shuttle bus.
PUBLIC TRANSPORT…. There are literally dozens of options, often using circuitous routes, but the following seem to be the easiest and thus most popular.
Firstly one can take a bus from Perpignan to Girona Bus+Train Station, hop onto the frequent Barcelona suburban trains, and, by a same platform change at Passeig de Graçia, take the R2 line direct to Barcelona Airport station (every 30 mins). Note that only the old T2 has a railway station. Customers requiring T1 must take the green inter terminal shuttle bus from the T2 station. From Perpignan, I'd leave a good 4 hours to get to the airport using this combination.
Secondly, if you have a possibility of getting under your own steam to Figuères Vilafant station, there is a fast AVE train every 2 hours to Barcelona Sants, where you can change onto the Airport train mentioned in the last paragraph. From Vilafant, I'd leave a good 2 hrs to the airport.
Finally the Spanish bus company Alsa runs a twice daily service direct from Figuères to BCN airport T1, but the morning service departs at 4 am!
All the above information re flights etc applies to the period up to the end of 2013. As usual, If anyone hears of any new services, please let us know here at PO Life.
Car share
Visit our forum to offer or request lift shares to local and regional airports.