The other night, clouds scudded across the midnight blue sky like greyhounds bounding towards the finish line. They were only the forerunners, for the storm didn't come until a whole day passed, a day brimming with threats tumbling down from the skies.
"Ah, c'est le champion!" my neighbour shouted as he saw me cycle past. I can get carried away with the pedals, but he swiftly interrupted my thoughts of crossing the finish line and raised his finger towards the sky:
« N'avez-vous pas peur de la pluie? »
My Irish blood is well-practised in the weather's temperamental ways, but I don't recollect anyone ever enquiring if I was afraid of it. A few isolated drops fell on my head, but only enough to make me wonder if my imagination was playing tricks on me. Even the sun made an appearance, intermittent but welcome, and I hoped it would not be shy about coming out later. It was one of those unsettled days when all the elements were indecisive. And so was I.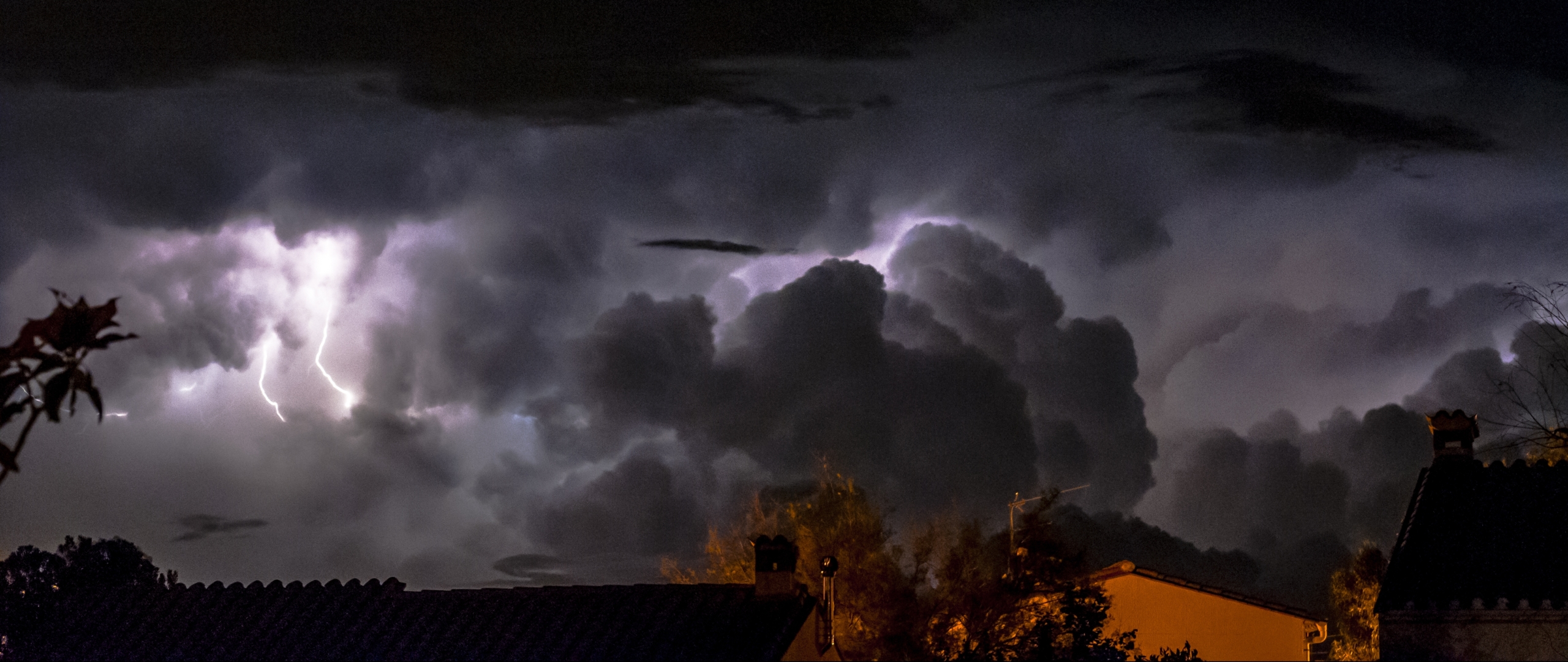 I was so used to going around in circles within 10 km that being permitted sudden freedom of movement made me want to go everywhere.
So I took off, the champion of the world now, towards the town of Elne. I raced past lush fields dotted with poppies. I slowed down to look at a chair in the middle of the field. I gathered that a wily farmer must have rescued it from the side-lines of a tennis court and strapped a water sprinkler to it.
In the following field, I saw a machine like a great white egret with broad outstretched wings braced for take-off, but its journey will always be confined to the ground, its tiny wheels balancing in the centre, rolling along through the cabbages and humped backed rows of earth.
Like a torch, the sun lit up villages nestled into pockets along with the mountain range in the background. I conjured up plans in my mind, dreaming about the summer of possibilities to come.
If you happen to arrive in Elne, pass under the grand stone arch entrance, and you will know you are in the old town.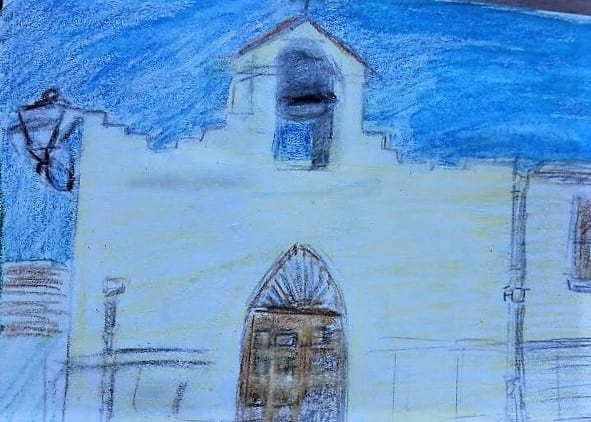 Although they have very kindly installed signposts for tourists if you walk or cycle, you are permanently lost: but its a peaceful place, restful even, and you can meander around the streets with pastel-coloured houses that have balconies teeming with potted plants and shutters dripping with ivy or cats lying around on window sills staring in with disdain at the sight of you, the tourist riff-raff.
However, if you are driving a car, you will wonder if they have forgotten to build a road.
That stony pavement that you might assume is suitable for pedestrians is intended for all vehicles. And I guess that you will believe it is a one-way street, but it is not; doubtless, there will be a delivery truck reversing down this narrow stony slinky little pathway: I have met that guy often. I warn you, and he is not the most patient of Catalan drivers.
And then you will see a house and you will brace yourself for the big crash which you will think is inevitable as the house is directly in front of you. Miraculously, you will discover a very sharp blind corner at the last minute, and you will make a swift turn and save yourself.
But, that turn will lead to an even narrower laneway where you will enjoy further challenges, like houses that look like the upper floors will collapse down on top of you at any given moment. I suggest you designate someone else to drive and have a large gin.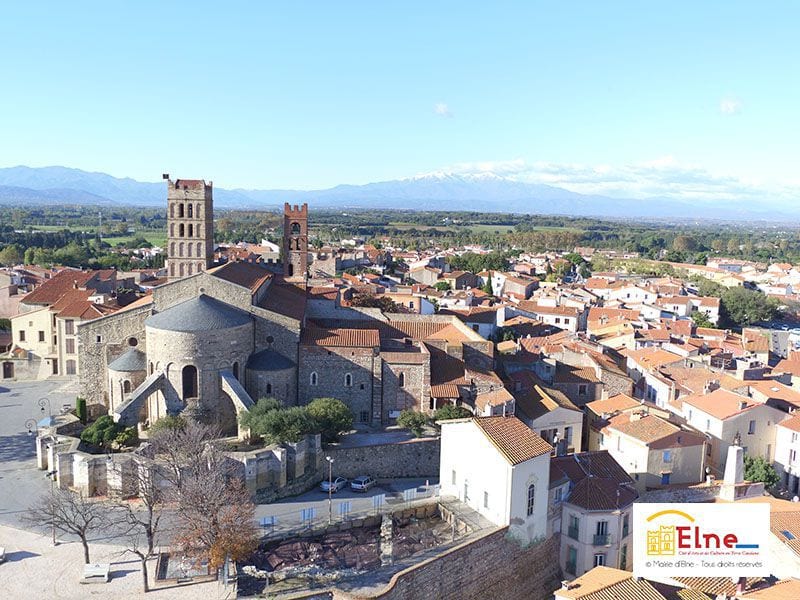 All is forgiven when you arrive up at the Cathedral that dominates the town. The view will make your heart lift when you look out over terracotta rooftops, trees and towards the mountains, so beautifully placed that it almost feels like someone painted them into the scene for effect.
Then you can wander down arches and wrought-iron lanterns, wooden doors with knockers of lions heads and curved cornered buildings. You will turn a corner and find a courtyard, with potted plants and a restaurant, Au Remp'Arts, not open now, but soon there will be a stampede.
The courteous patrons will have their good humour tested, trying to control the mob that will descend upon them on the 19th of May. Entrée, plat, desert-why, I might even have two desserts.
The tiramisu is already decided and is not negotiable. The white chalked menu board that flanks the door will force me to do battle with myself. I will sit outside under the dappled sun in their leafy branch covered terrace until they ask me to leave, which will be altogether too early as we will still have a curfew imposed. They will get a surprise when I go back the next day, sit down and repeat the whole event!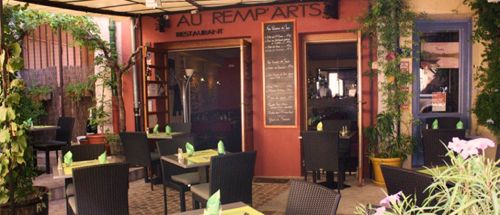 I will order everything on the menu. Yes, I'll have whatever is on the chalkboard. Yes, I realise that is a total of four desserts.
Monsieur, I haven't been out for a year! I have the best excuse in the world.
Bon appétit!