WALK THE REGION with Tim and Chris Parker ( August 2020)
rated* by level of challenge. Easy/ medium or challenging
Where no links are provided, the walks have not yet been updated and posted on-line. Please bookmark this page and keep popping back to check. Bonne rando!
(This list is just the walks written up by Tim and Chris. There are many more walks by other guest walkers on the website.)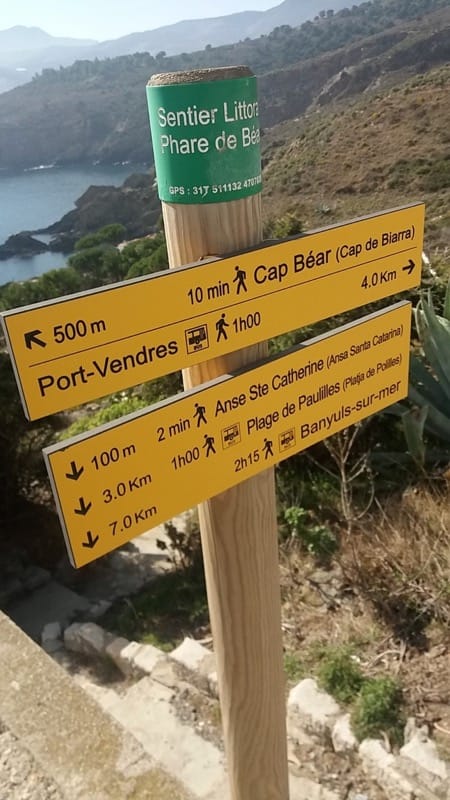 ---
EASY
Caves – Exploring the rocky plateaus of the Corbières
Ermitage de St Ferréol circularfrom Pont du Diable, Cerèt
Ermitage de St Ferriol and Chateau Aubiry
Estagel : The heights above Estagel
Lamanère/ Serralongue circuit (incl visit to Fromagerie)
Leucate : Plateau, cliffs and coast
Pic Aubeil Belesta

EASY/MEDIUM
All around Reynès – le chemin des mas
Castelnou- Roc de Majorque circular
Conat circular – Chapelle St Marguerite
Lamanère, Notre Dame de Coral
Le Dolmen de la Siurueda – Maureillas
Mont Capell circular St Laurent de Cerdans
Walking through history 1 – Olette, Evol, Oreilla
Le Chemin de l'Histoire 2 – Joncet, Serdinya, Flassa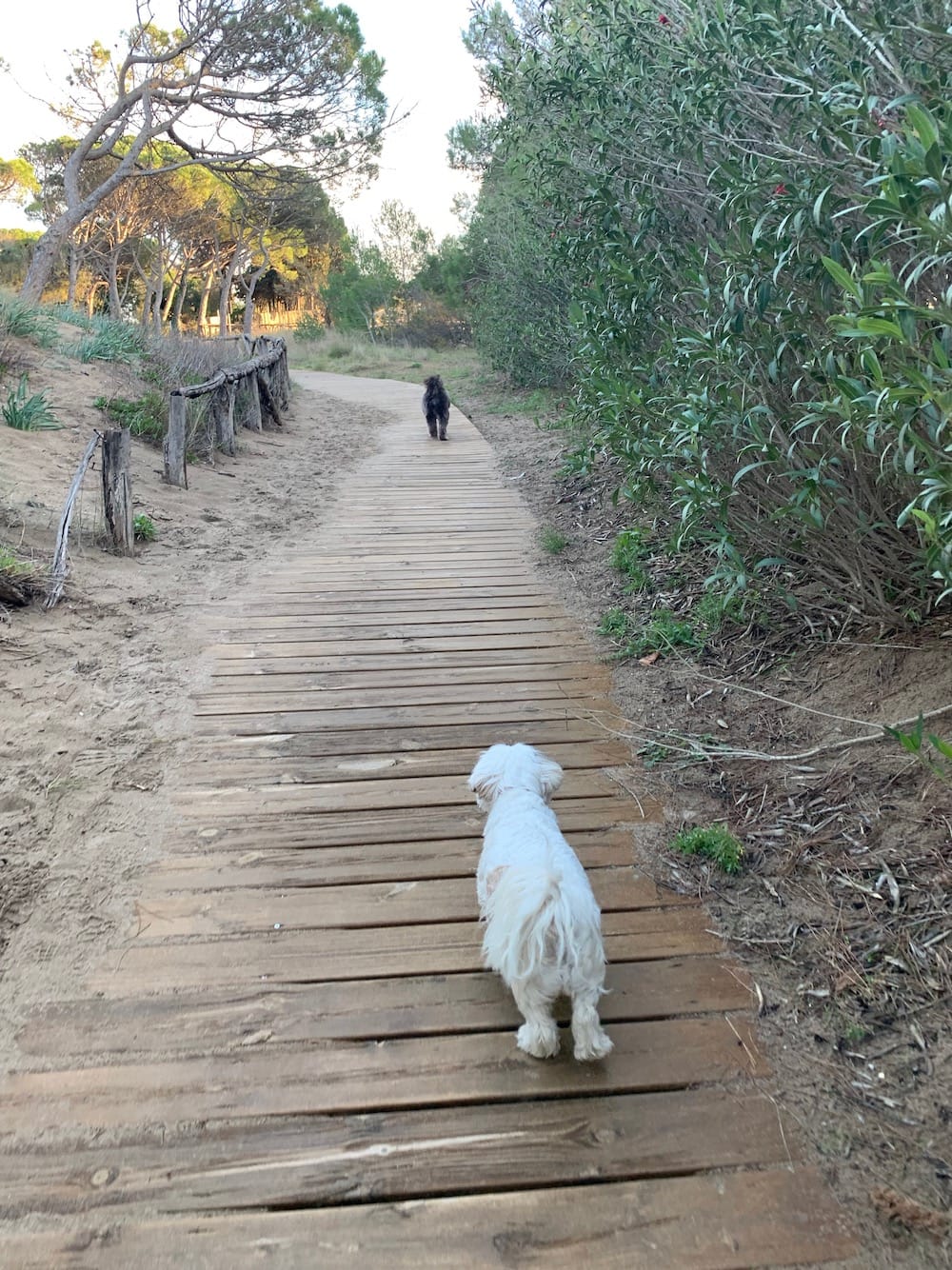 ---
MEDIUM
Amelie circular – le Drapeau, Chapelle St Marguerite
Amelie, Montbolo, Palalda
Banyuls circular – Col de Gascons from plage des Elmes
Batterie de Tailleferrer, Col d'en Raxat, Fort St Elme
Chateau d'Ultrera from La Pava
Col de Paracolls Batterie de St Engracia
Corneilla – Fillols circular
Inland and Coast combined – Cosprons, Paulilles, Banyuls
La Consolation, Col d'en Raixat, Fort St Elme
Les Cabanes de Mataporc from Laroque des Alberes
Les Crêtes de Serrabone
Mineral circuit – Villefranche de Conflent, Corneilla
Notre Dame de la Pena, Calce circular
Plage des Elmes, Col de Gascon, La Galline, Vinaigrie
Puig de les Daines from Collioure
Puig Pedrous from Ile sur Tet
Retenue de Vinça, Marcevol via valleys
Reynès : Canyon Talc and tunnel
Roc de les Medes from La Vallée Heureuse
Rodes: Las Cazas
Tautavel tower with 2 cars
Villefranche/ Corneilla circular

MEDIUM/CHALLENGING
Puig de St Cristau from St Jean d'Albères
Pilo de Belmaig Arles sur Tech
Puig de Salfort from Le Rimbau
St Martin de Canigou circular via Col de Levant, from Casteil
Tour de Querroig ridge Banyuls

RATING CRITERIA
The walks have been graded depending on characteristics as follows:
Terrain: good paths with terrain typical of region – earth, stones, sections of road – would be easy or medium. Care over rocks or scree would push up the rating.
Total height gained:
The higher the ascent the higher the grade
Total distance
covered by the route. The longer the walk the higher the grade
Equipment: required to safely complete the route taking into account weather and route difficulty.
Navigation skills: Always take a 1:25,000 scale map but if route finding is difficult and terrain makes navigation skills essential, the route will be graded challenging.
The grades are based on the assumption that the route is completed in reasonable weather conditions.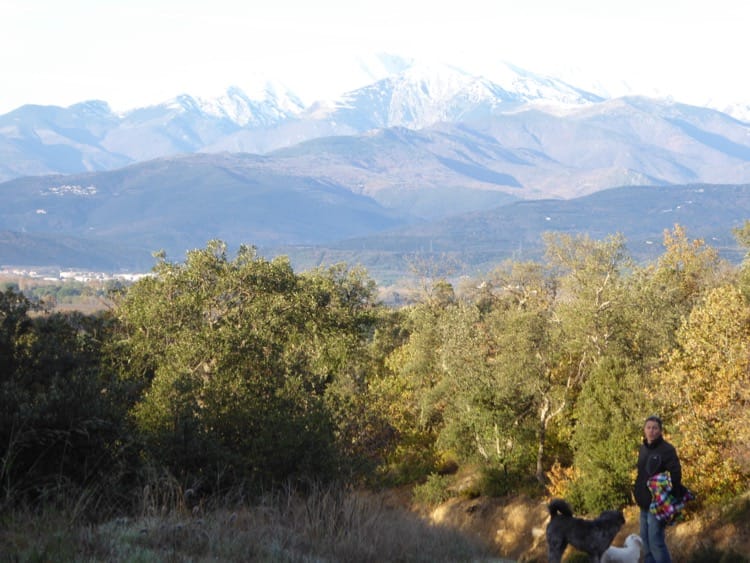 STAY SAFE:
Choose a route within your capabilities – both physical capabilities and navigation skills.
Turn back if the weather deteriorates significantly and visibility is poor.
Check weather forecast before setting off – conditions can change quickly.
Wear the right clothing for the weather conditions and take spare clothing in a waterproof pack
Tell someone where you are planning to walk.
Take a map and navigational aids. Mobile devices are good but may not work in areas of poor reception.
Take water for hydration – lots of it in hot weather!
Have emergency food rations with you in case of low blood sugar or if you are out for longer than planned.